Item #10868 - Kimono Panel (off-the-roll)
description
Fine silk blend fabric which is translucent. It has woven flowers in an orange/yellow thread and also in a self patterned mesh like weave.
dimensions
36 x 14 inches (91.44 x 35.56cm)
cut
Off the roll - available in 1/2 yard increments (18 inches / 45.72cm)
keywords
flowers and floral
price
$4.77 USD per 1/2 yard
SPECIAL!
$3.97 USD per 1/2 yard
full length

detail 1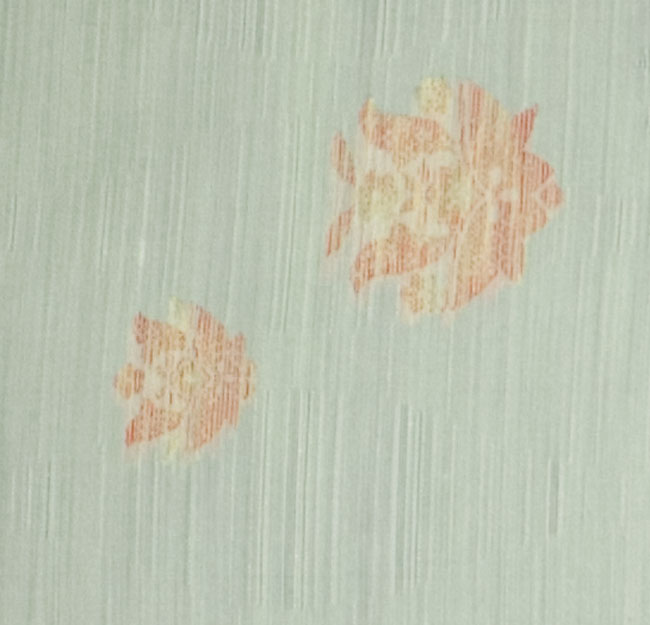 detail 2