Item #12061 - Whole Kimono (Wedding)
description
Stunning wedding kimono with flocks of woven cranes woven in shiny white threads. It has the traditional rolled hem and measures 80 inches long and 60 inches from sleeve edge to sleeve edge. It would look fantastic on display on a wall. It is made from a beautiful quality satin and is in excellent condition. We also sell hangers for wedding and other kimono -you can find them in the miscellaneous section of the website.
condition
Excellent (there is an inconspicuous "smudge" on one sleeve edge - very difficult to see. otherwise, in pristine condition.)
dimensions
80 x 60 inches (203.2 x 152.4cm)
price
$380.00 AUD
SPECIAL!
$330.00 AUD
full length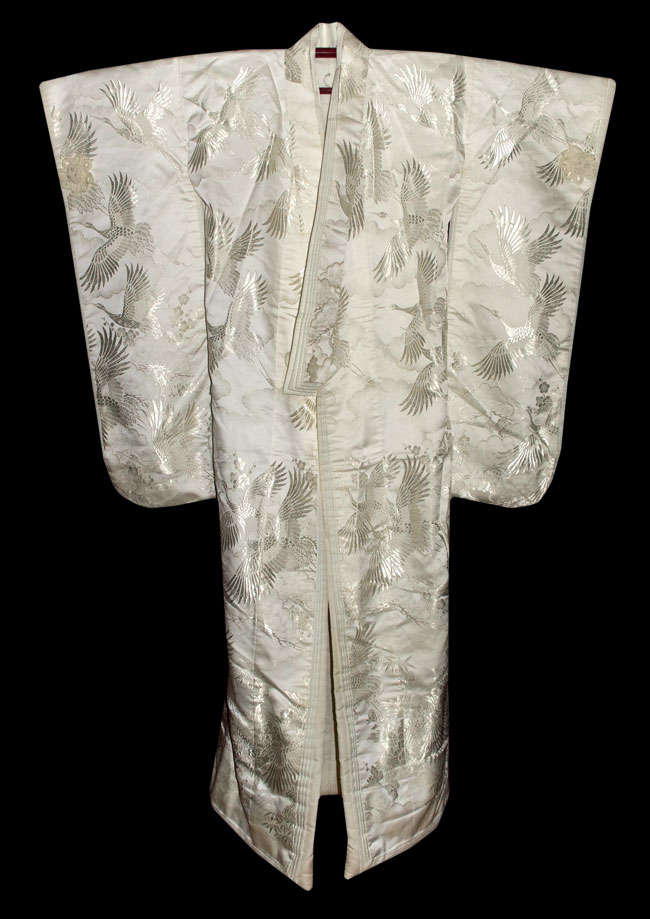 detail 1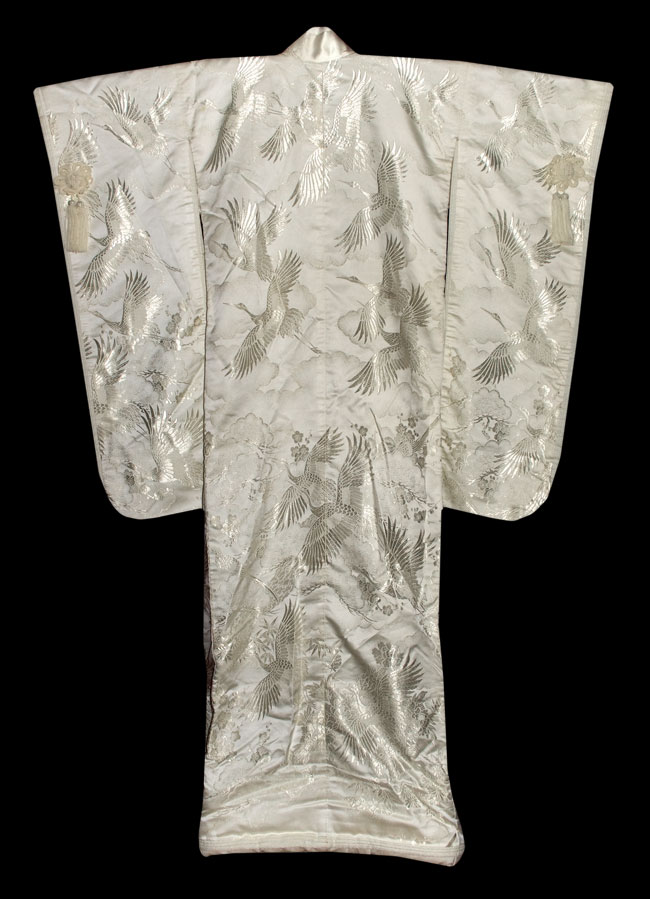 detail 2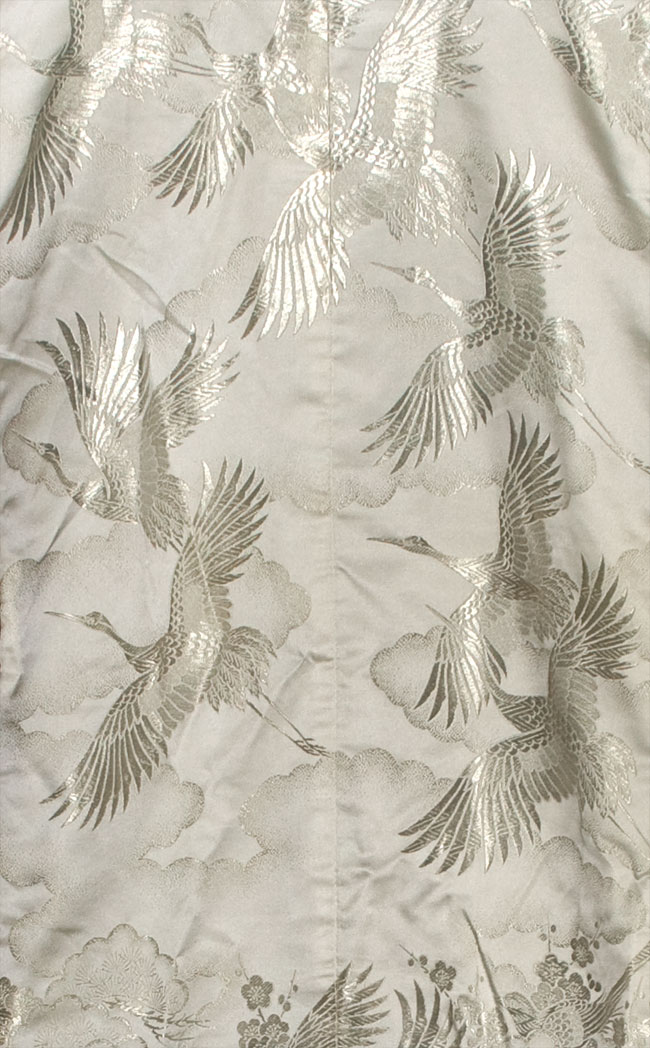 detail 3