Item #12748 - Haori (Womens)
description
Top quality cream silk haori with spectacular dyed design of flowers and tsumanis. It is lined with a striped plain cream silk and features cream and red hand woven haori-himo. It is 30 inches in length and 54 inches from sleeve edge to sleeve edge..
fabric type
Silk (dyed design)
condition
Good (overall, in a nice clean condition. however, there are some tiny spots which are not very noticeable and blend in with the design. these scattered marks are located on both shoulders, and back left underarm. drycleaning would probably remove these small spots.)
dimensions
54 x 30 inches (137.16 x 76.2cm)
keywords
tsumanis, flowers and floral, waves
price
$100.00 AUD
SPECIAL!
$70.00 AUD
full length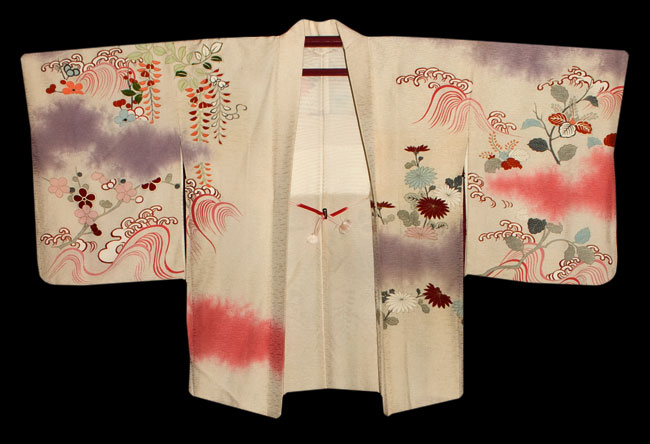 detail 1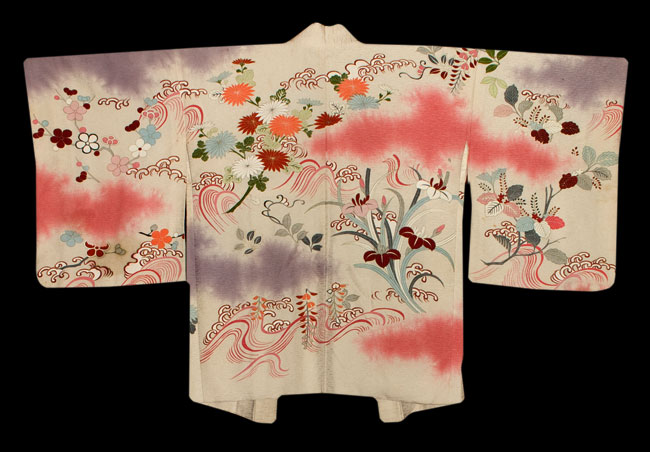 detail 2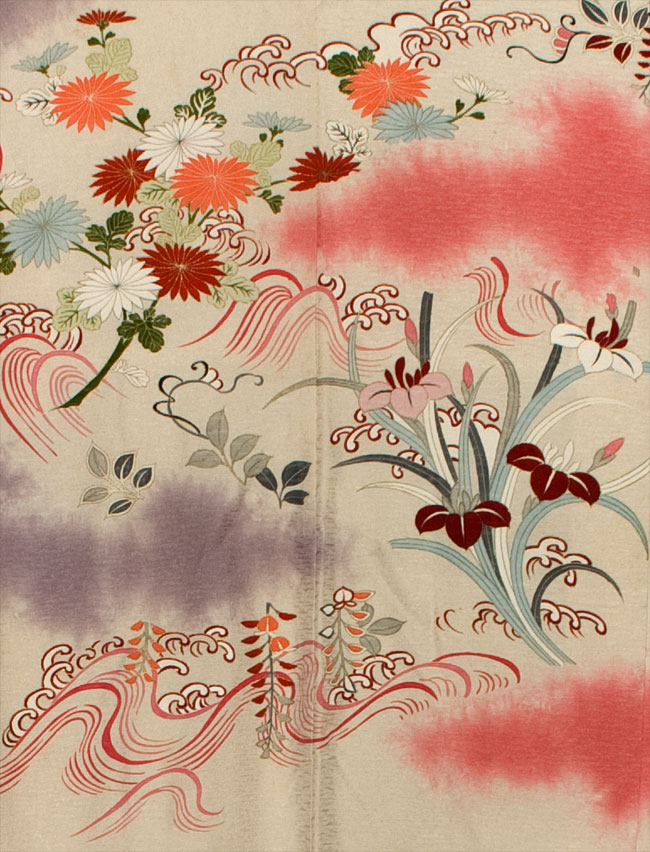 detail 3