Item #16620 - Haori (Womens)
description
Adorable 40s-50s long black silk haori with finely woven bamboo pattern in a deep pink colour. The stylised cherry blossom design adds to the beauty of this garment. The lining is a bright aqua and red floral design in silk. This garment measures 46 inches from sleeve edge to sleeve edge and is 37 inches long. It would be great to wear or display.
fabric type
Silk (dyed design)
dimensions
37 x 46 inches (93.98 x 116.84cm)
keywords
blossoms, flowers and floral
price
$111.24 USD
SPECIAL!
$75.49 USD
full length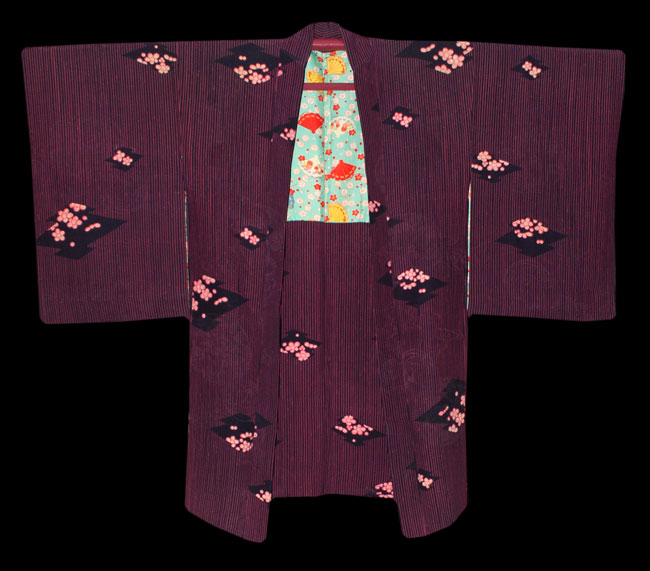 detail 1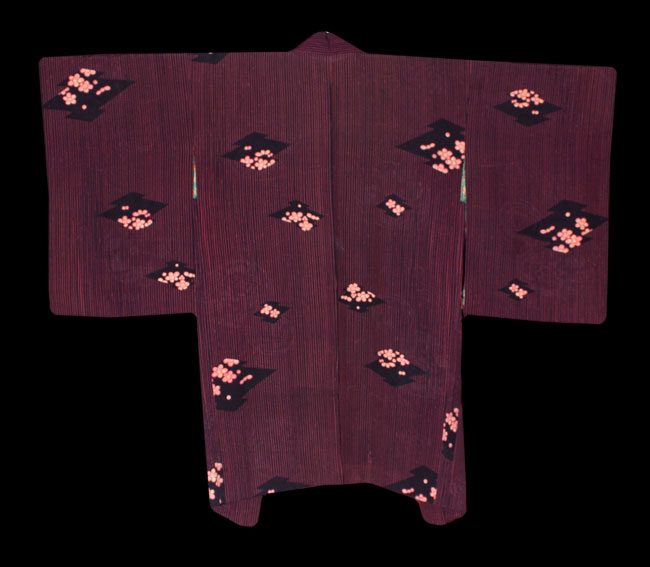 detail 2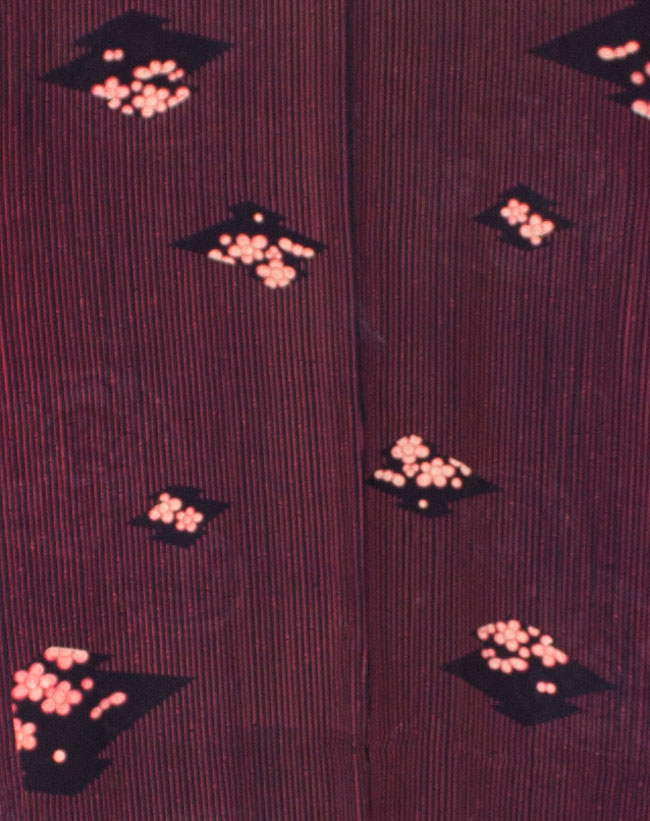 detail 3