Item #19898 - Haori (Womens)
description
This is a gorgeous vintage silk haori with hand dyed shibori design. The lining is colourful and the garment has hand woven haori ties. It is rather long and graceful and would be an excellent and stunning garment to wear. It is 54 inches from cuff to cuff and 35 inches long.
fabric type
Silk (dyed design)
condition
Excellent (amazing condition for a vintage garment.)
dimensions
35 x 54 inches (88.9 x 137.16cm)
price
$99.33 USD
SPECIAL!
$75.49 USD
full length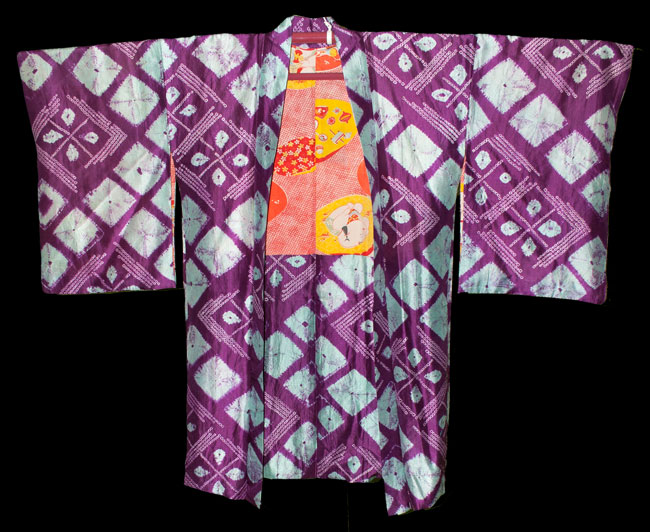 detail 1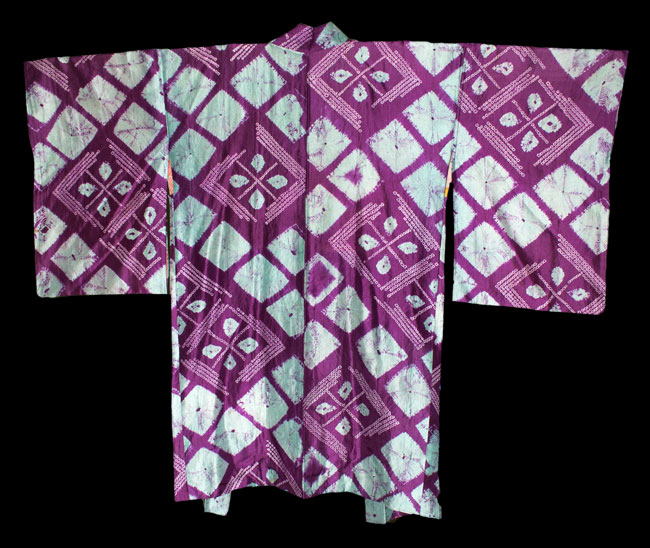 detail 2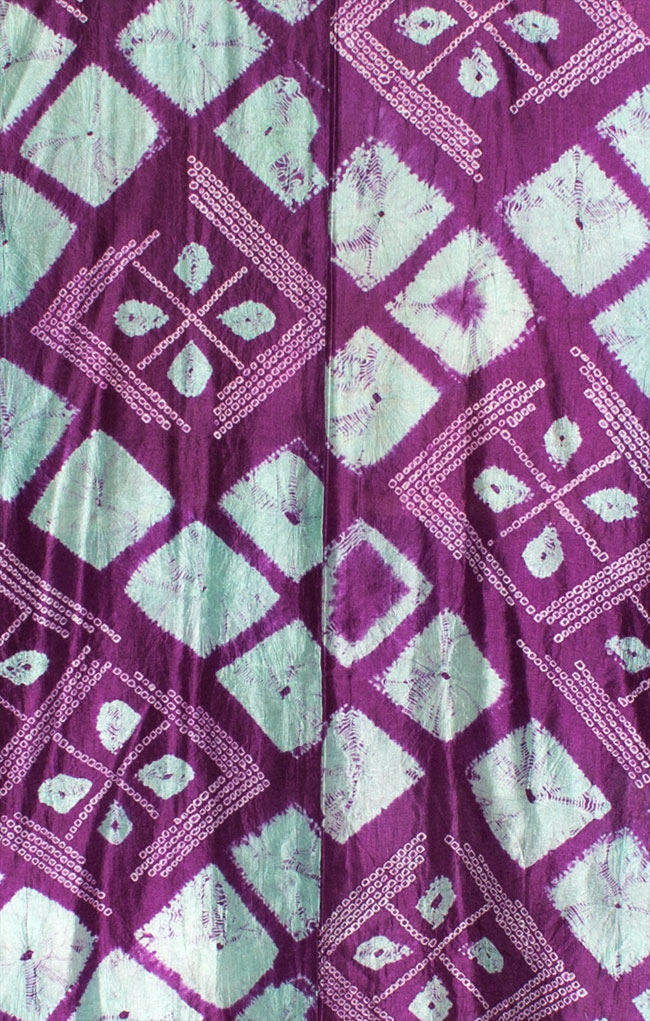 detail 3