Item #20988 - Kimono Panel (off-the-roll)
description
Cream smooth silk with woven clouds and dyed flowers. The cream colour is a little darker than indicated in the photos. Great drape and reversible. The re flower is shibori dyed.
fabric type
Silk (dyed design)
condition
Good (very clean but with occasional tiny patina marks)
dimensions
36 x 14 inches (91.44 x 35.56cm)
cut
Off the roll - available in 1/2 yard increments (18 inches / 45.72cm)
keywords
flowers and floral
price
$7.95 USD per 1/2 yard
SPECIAL!
$4.77 USD per 1/2 yard
full length

detail 1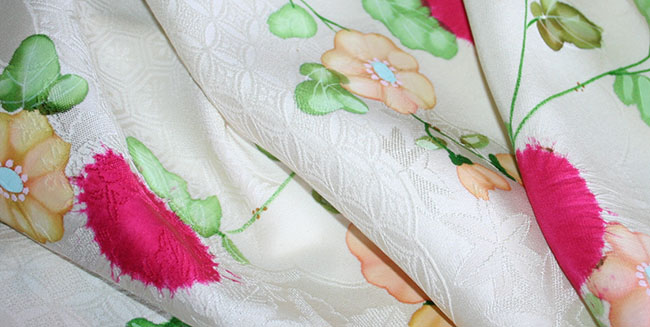 detail 2