Item #21204 - Whole Kimono (Womens)
description
This gorgeous deep melon pink kimono is stunning. It features flying cranes and a self woven pattern. It would be great to wear or display. This kimono is 60 inches in length and 50 inches from cuff to cuff.
fabric type
Silk (dyed design)
condition
Good (in good condition but with a few faint marks on the front and back of right sleeve. these 4-5 marks are faint and vary in size from a cm across to 3cm.)
dimensions
60 x 50 inches (152.4 x 127cm)
price
$147.00 USD
SPECIAL!
$115.22 USD
full length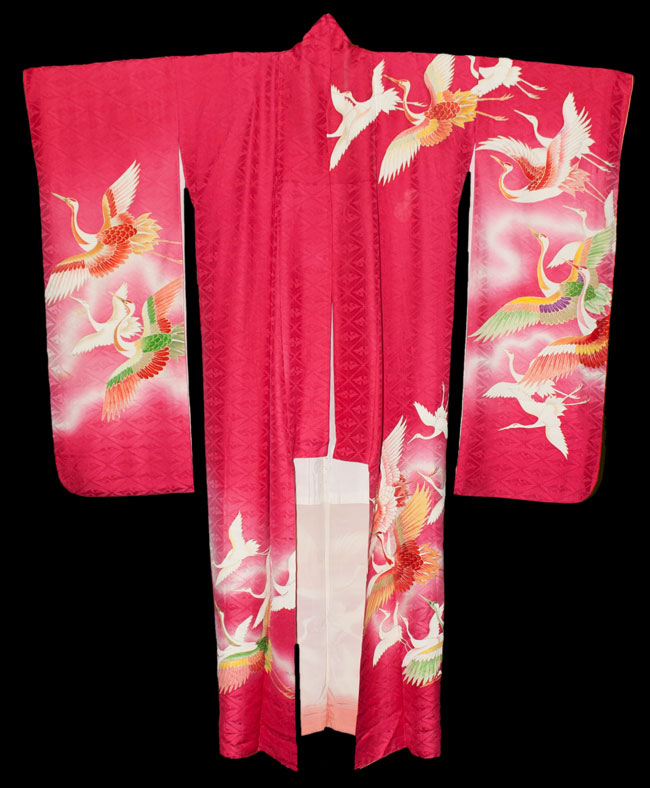 detail 1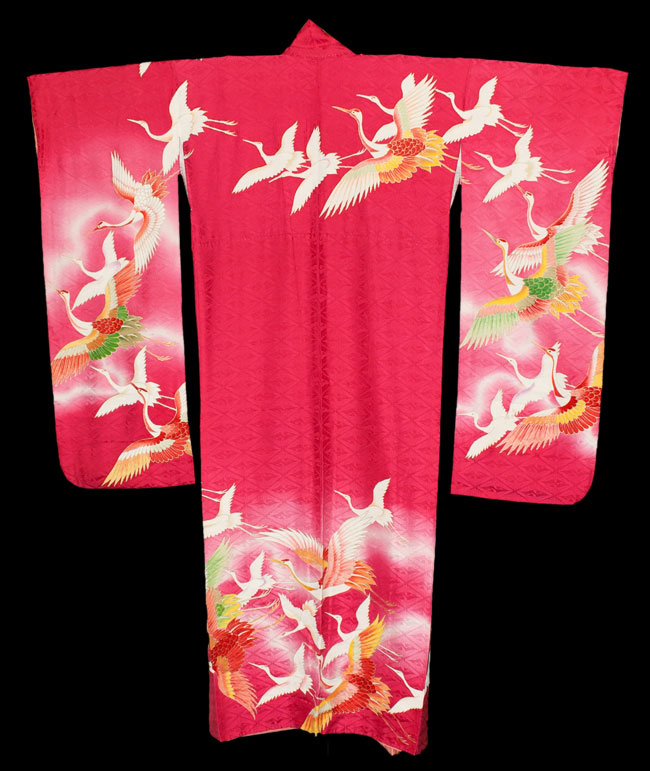 detail 2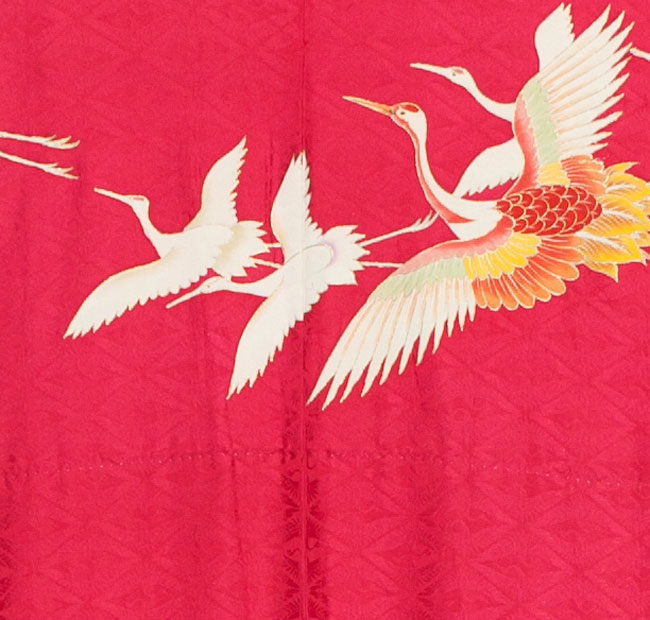 detail 3