Item #21375 - Haori (Womens)
description
Beautiful vintage haori made from a soft and finely woven silk.The autumn leaves against the dusty purple background is stunning. It is 40 inches in length and measures 50 inches from cuff to cuff. Would look great on display or to wear.
fabric type
Silk (dyed design)
condition
Good (nice clean condition with no obvious faults)
dimensions
40 x 50 inches (101.6 x 127cm)
price
$95.35 USD
SPECIAL!
$75.49 USD
full length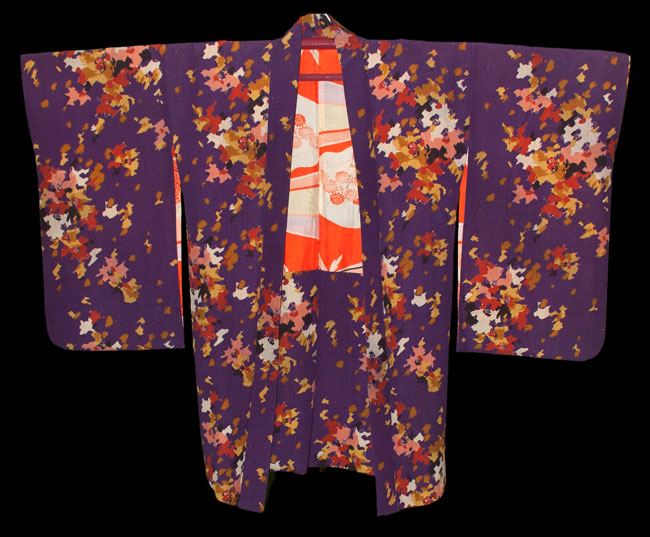 detail 1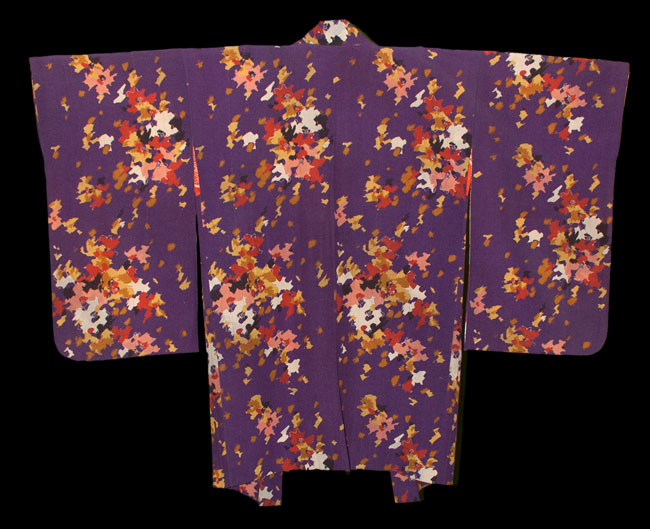 detail 2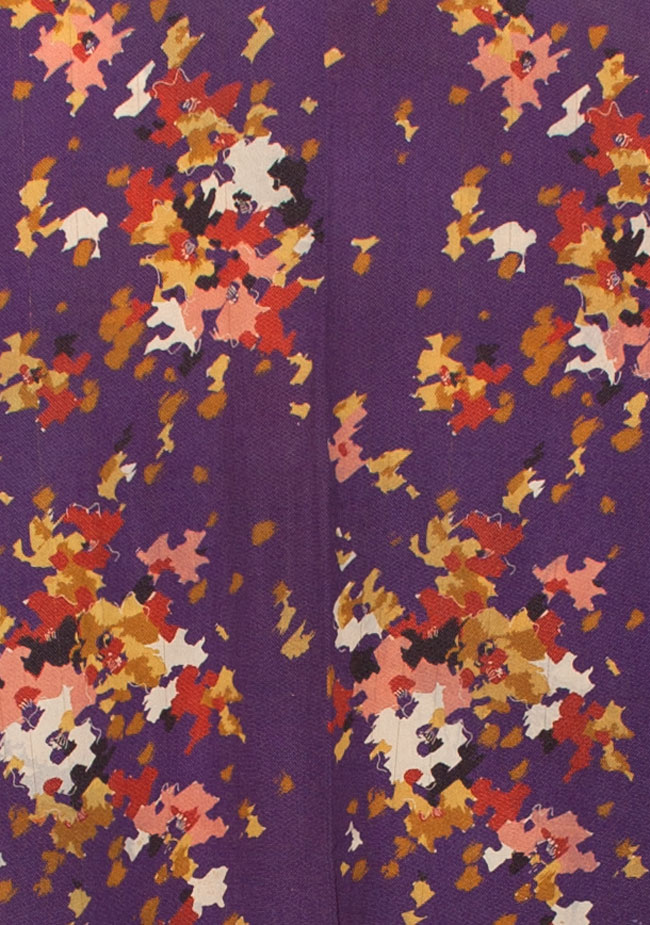 detail 3