Item #21456 - Haori (Womens)
description
Interesting cream and olive green silk crepe haori features lots of hand applied shibori. This haori has a rich texture and plain cream silk lining. It is 43 inches in length and 50 inches from sleeve edge to sleeve edge. This is a very elegant and wearable garment.
fabric type
Silk (dyed design)
condition
Good (nice clean condition with no obvious faults but with a few faint colour transfers on lining)
dimensions
46 x 50 inches (116.84 x 127cm)
price
$115.22 USD
SPECIAL!
$95.35 USD
full length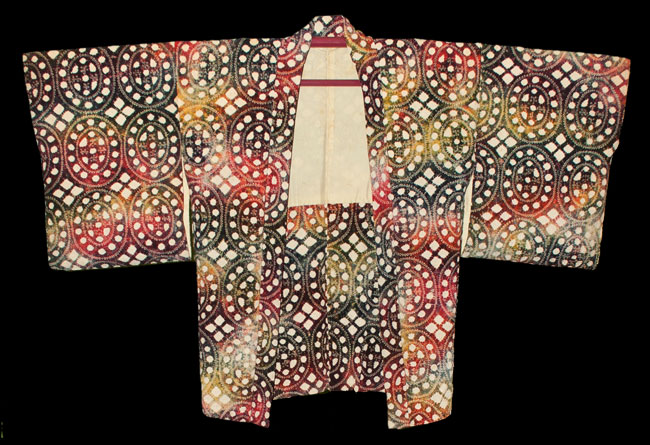 detail 1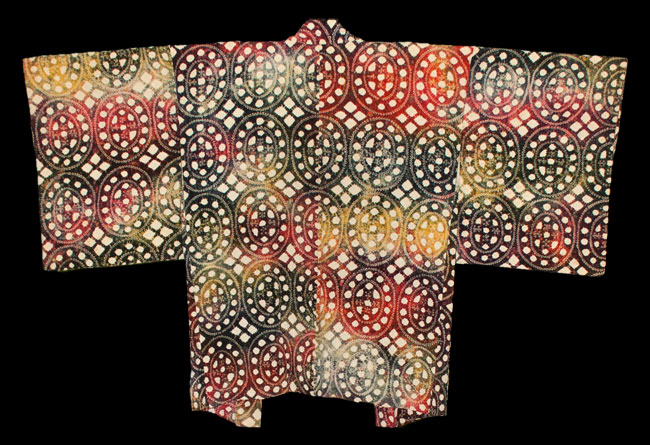 detail 2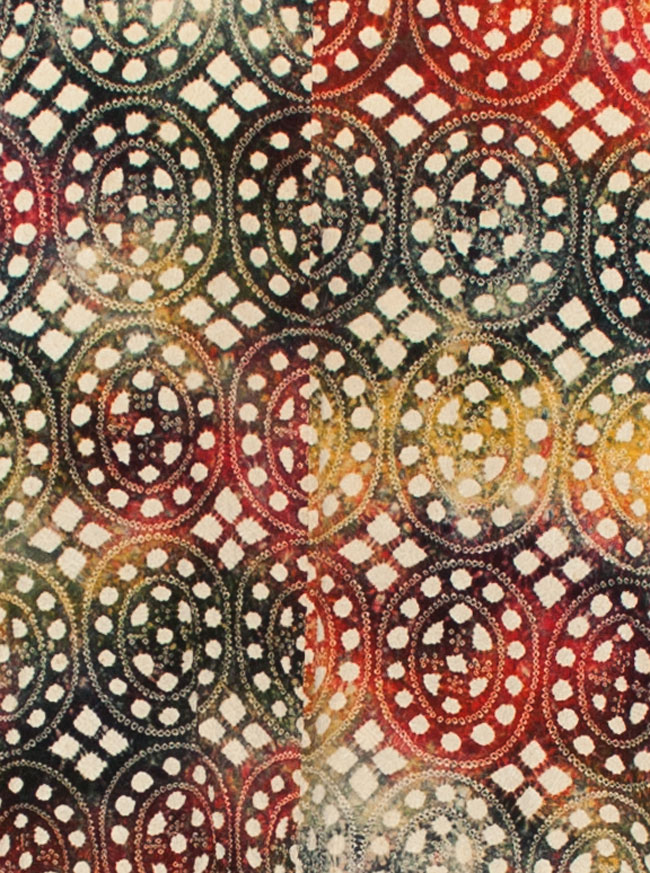 detail 3