Item #8797 - Whole Kimono (Womens)
description
Beautiful silk furisode kimono with soft drape and touch. The cream silk has a woven hatched pattern. It has hand dyed shibori clouds, dyed flowers and some metallic gold outlines. The lining is also a soft silk.
fabric type
Silk (dyed design)
condition
Good (there are a few small faint minor age marks on the lining and right sleeve - however these do not detract from the beauty of the garment.)
dimensions
58 x 49 inches (147.32 x 124.46cm)
keywords
shibori, flowers and floral
price
$170.64 USD
SPECIAL!
$117.01 USD
full length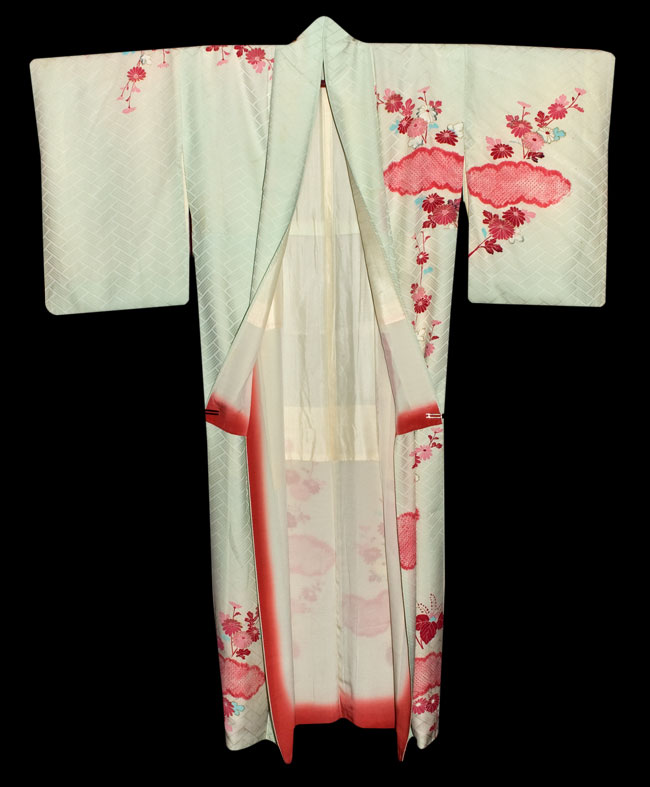 detail 1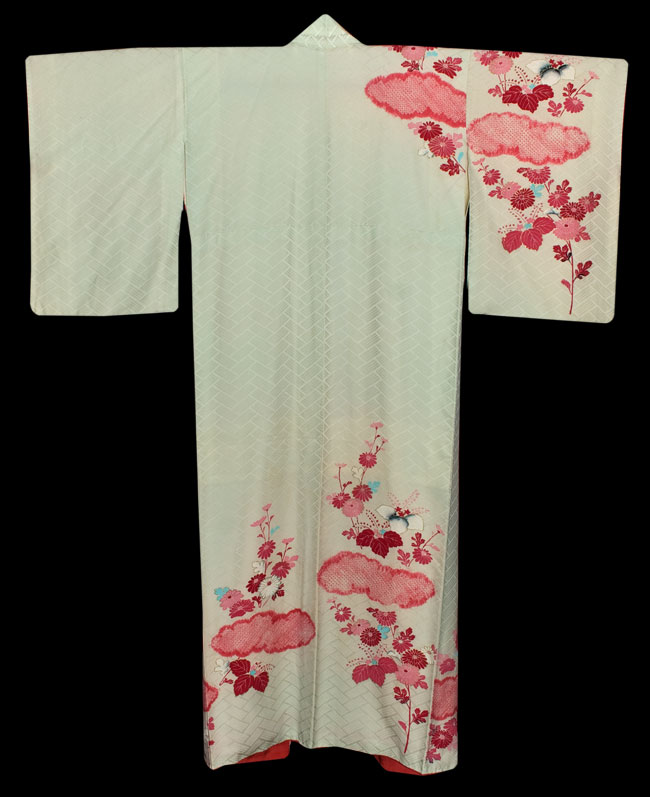 detail 2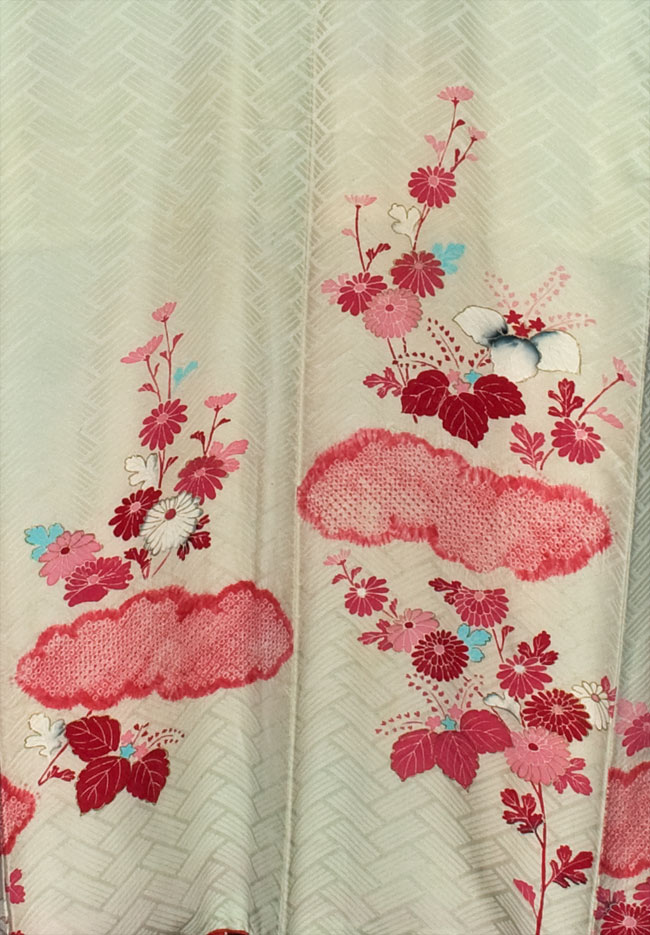 detail 3