Item #9522 - Whole Kimono (Womens)
description
1930s-40s fine purple silk kimono with dyed snow and motifs. The motifs have fine gold detailing and the whole of the kimono is lined in cerise and cream silk.
fabric type
Silk (dyed design)
condition
Good (there are a few faint inconspicuous marks on the upper collar and a few small marks and colour transfers along centre lining but otherwise very clean and in good condition)
dimensions
54 x 54 inches (137.16 x 137.16cm)
keywords
snow, motifs, flowers and floral
price
$170.40 USD
SPECIAL!
$121.71 USD
full length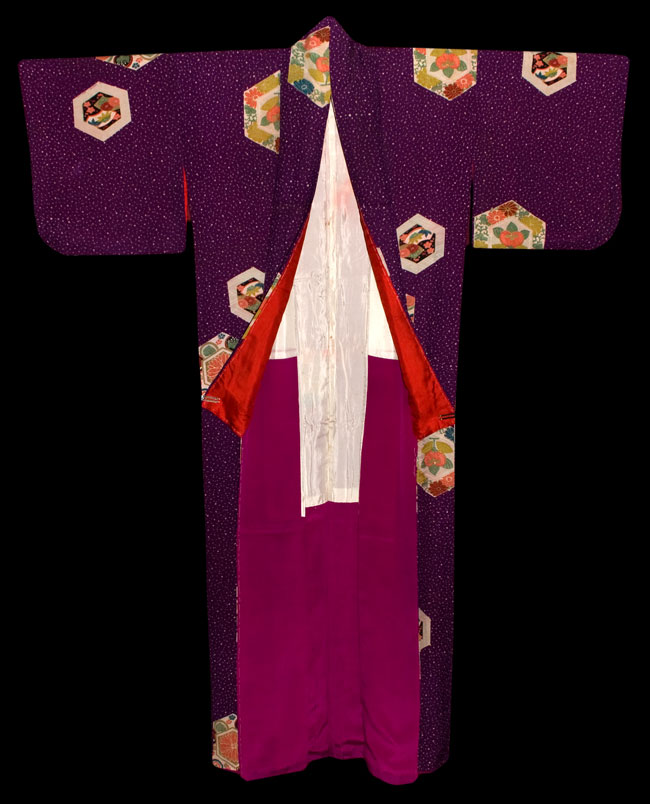 detail 1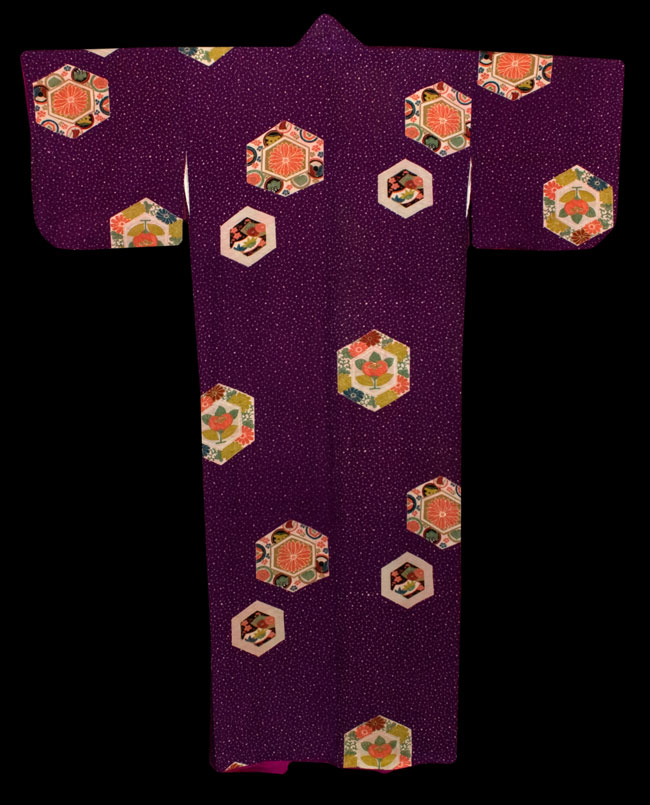 detail 2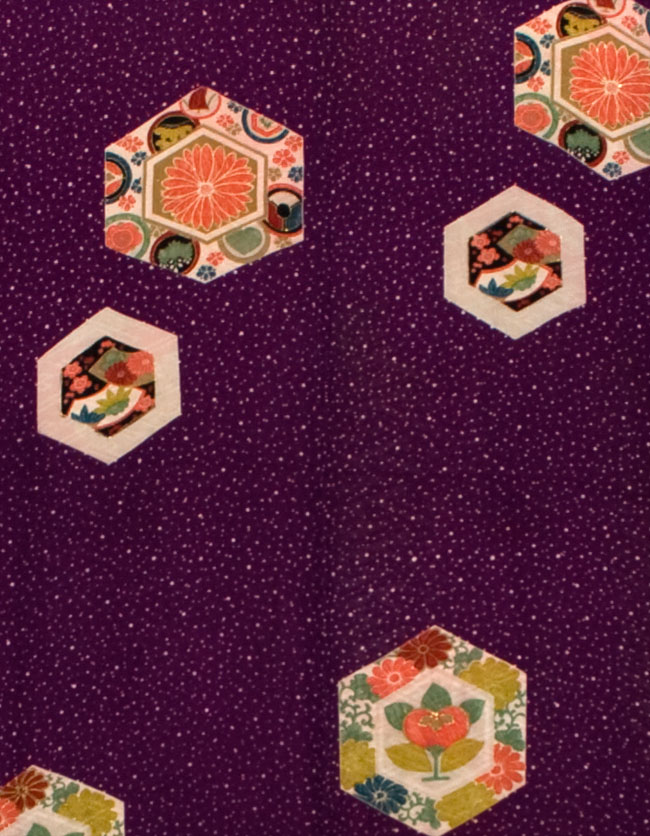 detail 3