Item #13579 - Whole Kimono (Childrens)
description
Gorgeous a bright orange kimono suitable for a teenage girl or petite woman. There is some gold couching on some of the lower flowers. The width from sleeve edge to sleeve edge is 46 inches and it is 51 inches long.
condition
Good (nice, clean condition)
dimensions
51 x 46 inches (129.54 x 116.84cm)
keywords
flowers and floral
price
$66.50 USD
SPECIAL!
$43.23 USD
full length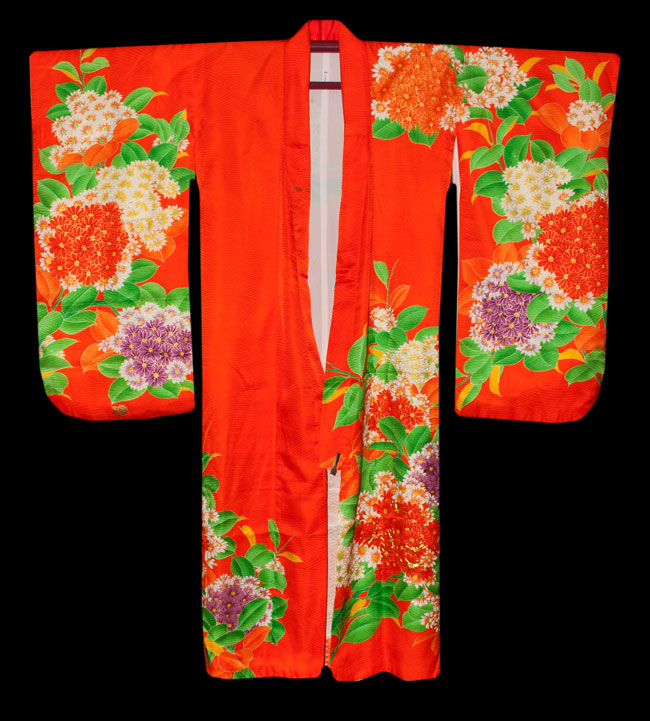 detail 1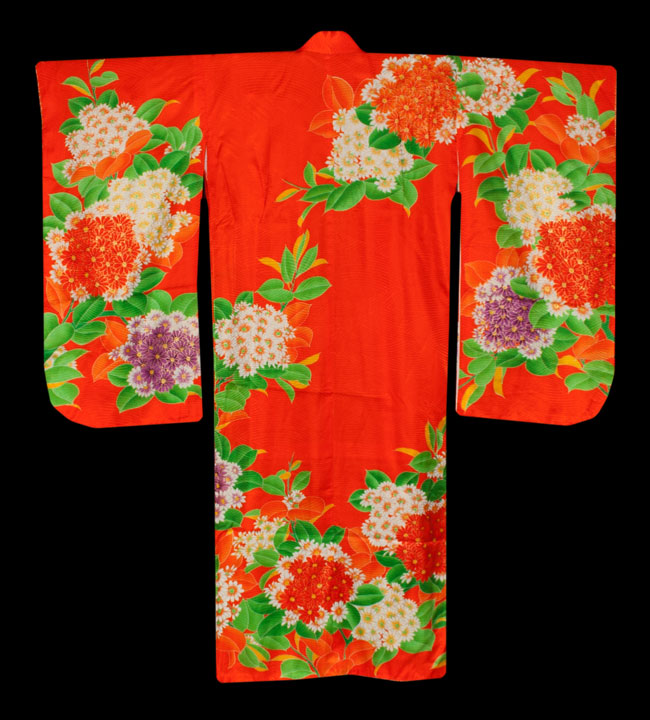 detail 2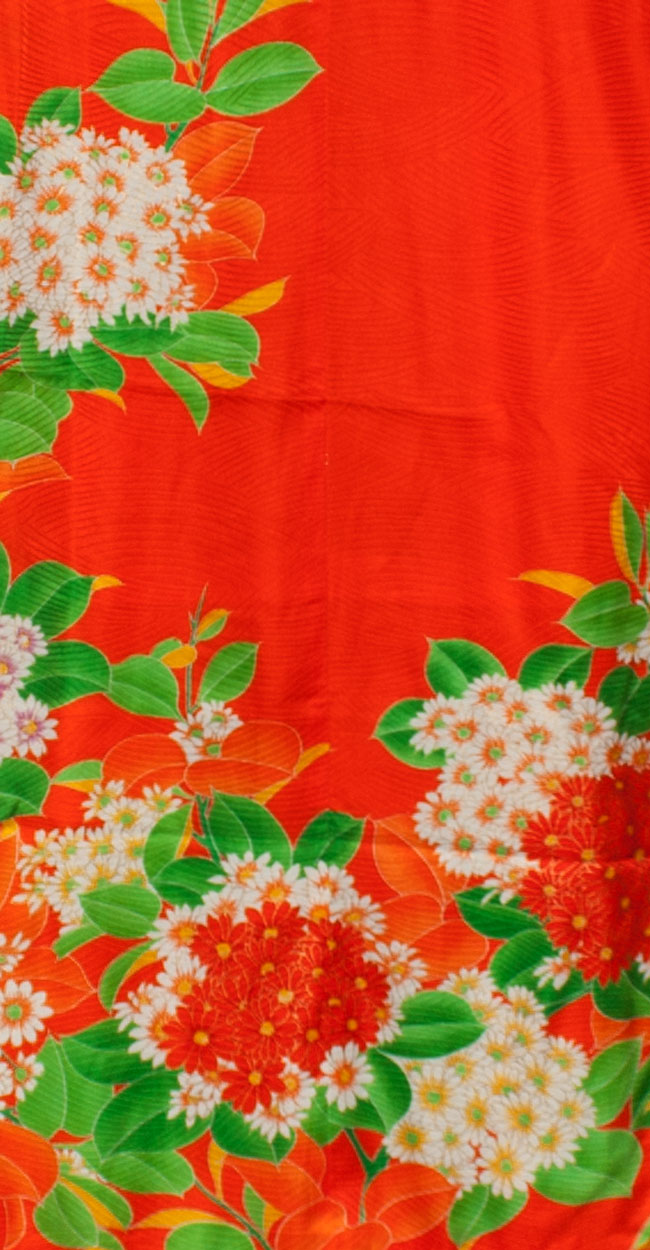 detail 3