Item #14924 - Whole Kimono (Wedding)
description
Brilliant silk blend kimono with lots of intricate embroidery in silk and metallics. This kimono is stunning and would look great displayed on a wall. It is, however, too heavy for every day wear. It is 74 inches long and 54 inches from sleeve edge to sleeve edge.
condition
Good (the outside of this garment is pristine - however there are s few faded patches on the inner lower collar which is not visible from the outside)
dimensions
74 x 54 inches (187.96 x 137.16cm)
keywords
birds, blossoms, flowers and floral
price
$284.42 USD
SPECIAL!
$221.98 USD
full length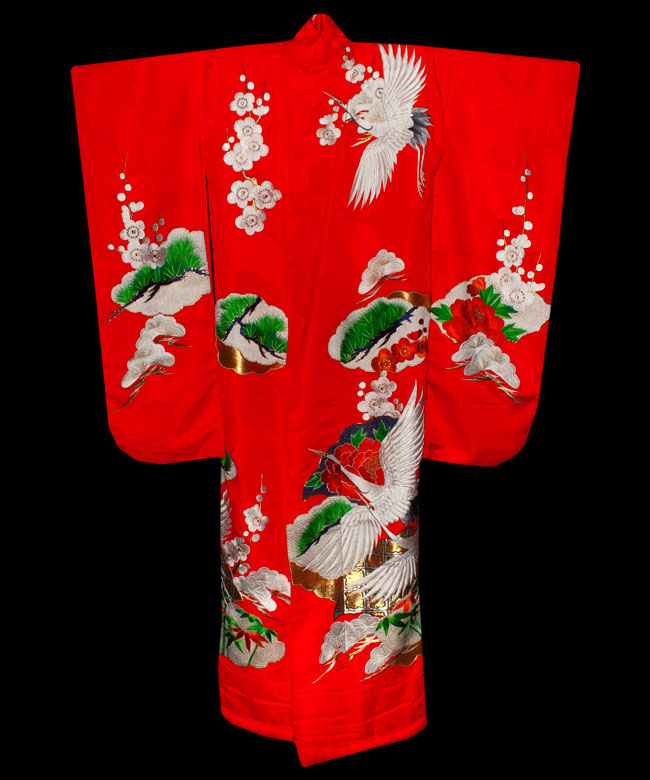 detail 1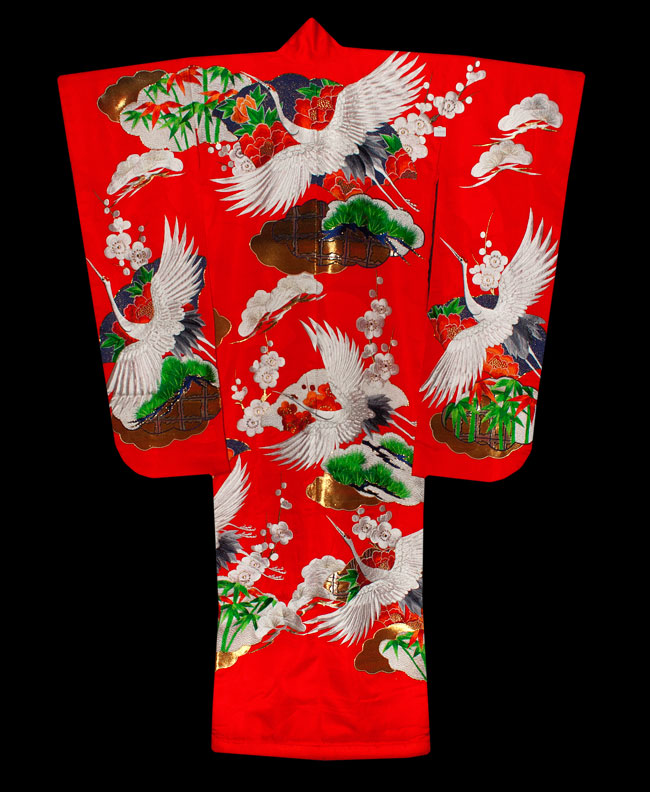 detail 2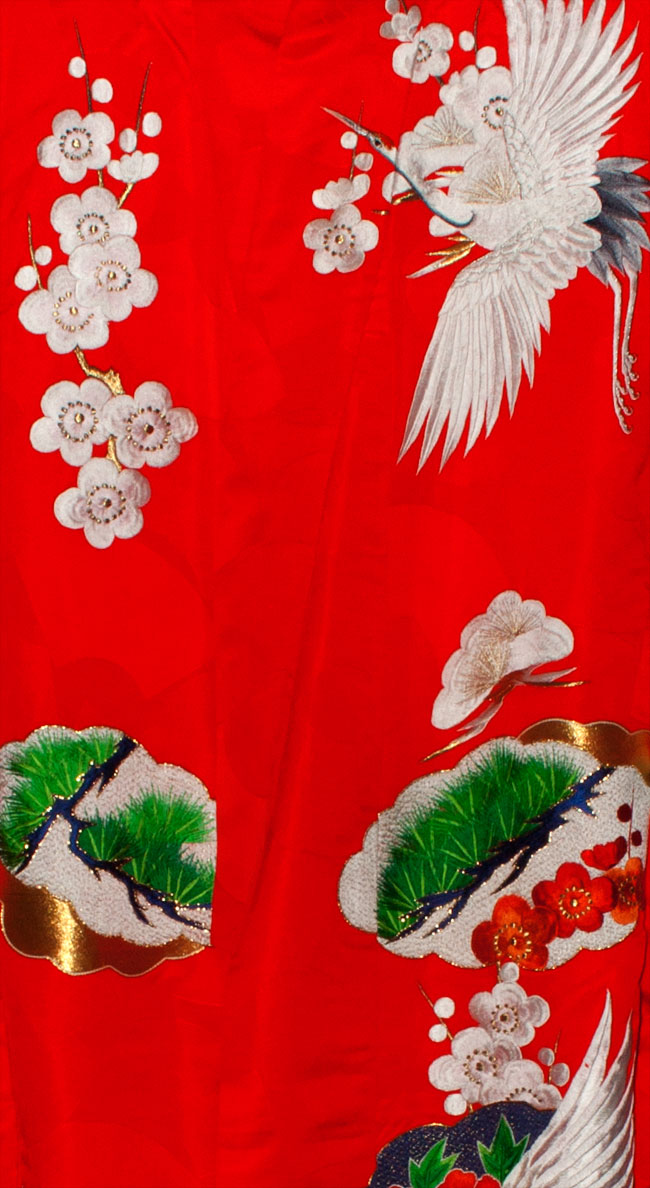 detail 3