Item #23585 - Double Width Pieces
description
This is a gorgeous long length (4 metres) of double width fine kimono silk with a shibori design. Each of the two shorter edges are plain silk and are about five inches in length. These end pieces are finely hemmed. The double width is 28 inches. This piece is in pristine condition and appears to be unused.
fabric type
Silk (dyed design)
condition
Excellent (appears to be unused)
dimensions
160 x 28 inches (406.4 x 71.12cm)
price
$59.60 USD
SPECIAL!
$47.68 USD
full length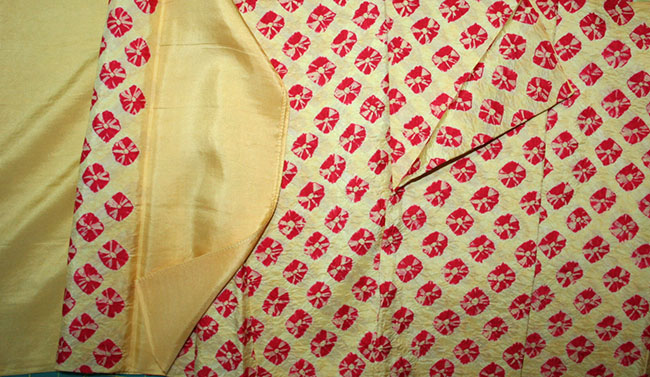 detail 1