Item #23642 - Kimono Panel (off-the-roll)
description
Beautiful cream silk with dyed images of playing children. Images are about 40 inches apart. Some of the children are boys and some are girls. Lightweight silk suitable for lining.
fabric type
Silk (dyed design)
dimensions
36 x 14 inches (91.44 x 35.56cm)
cut
Off the roll - available in 1/2 yard increments (18 inches / 45.72cm)
price
$4.29 USD per 1/2 yard
SPECIAL!
$2.86 USD per 1/2 yard
full length

detail 1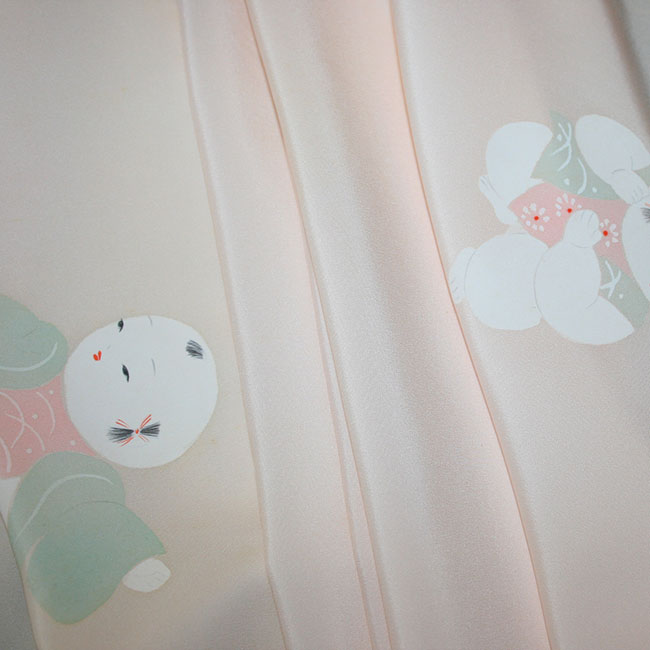 detail 2