Item #24041 - Obi (Fukuro)
description
Gorgeous obi in cream and silver with woven motifs. This obi does not have a core which makes it less stiff than usual. Great obi for hanging, draped across a bed or to dress up a table. Traditionally 70% of one side is patterned and the reverse side is plain silk. The reverse side of this obi is plain cream silk.
dimensions
160 x 13 inches (406.4 x 33.02cm)
keywords
motifs, flowers and floral
price
$107.27 USD
SPECIAL!
$71.51 USD
full length

detail 1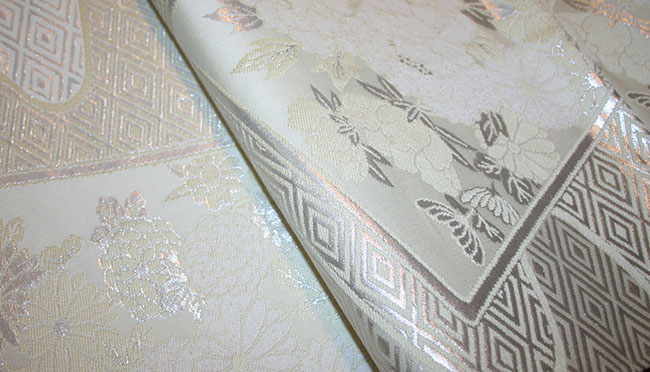 detail 2