Item #24126 - Obi (Fukuro)
description
Stunning design and colour obi with a self woven pattern and faux shibori design. It has lots of metallic gold threads and gold couching. This obi does not have a core which makes it less stiff than usual. Great obi for hanging, draped across a bed or to dress up a table. Traditionally 70% of one side is patterned and the reverse side is plain silk. The reverse side of this obi is the same cream colour as the front.
condition
Good (nice clean condition with very minor soiling on reverse edge. hardy visible from the reverse and cannot be seen from the front.)
dimensions
160 x 12 inches (406.4 x 30.48cm)
keywords
shibori, flowers and floral
price
$139.52 USD
SPECIAL!
$110.90 USD
full length

detail 1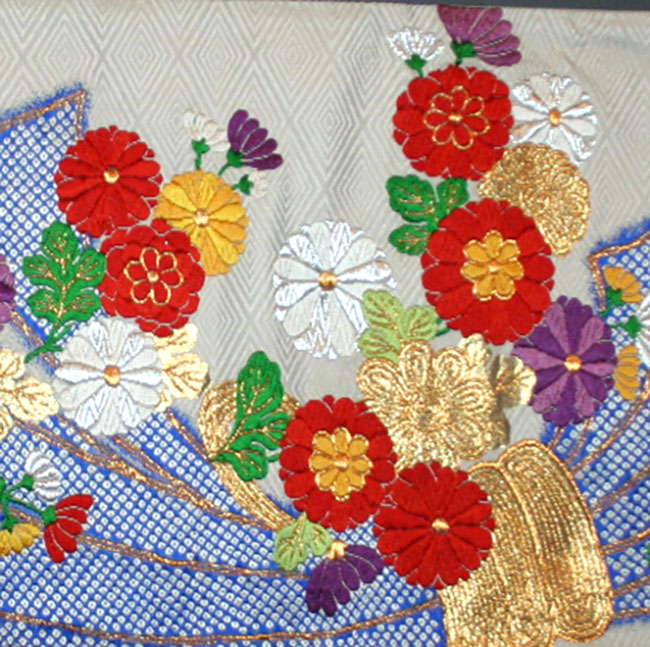 detail 2