Item #24181 - Whole Kimono (Wedding)
description
Stunning smooth silk kimono with small rolled, padded hem for trailing. It is a beautiful blue colour with lots of dyed traditional designs. It is 66 inches long and measure 52 inches from sleeve cuff to cuff. It would make a beautiful display or could be worn.
fabric type
Silk (dyed design)
condition
Excellent (nice, clean condition)
dimensions
62 x 52 inches (157.48 x 132.08cm)
keywords
flowers and floral, trees, maple leaves
price
$266.00 USD
SPECIAL!
$232.75 USD
full length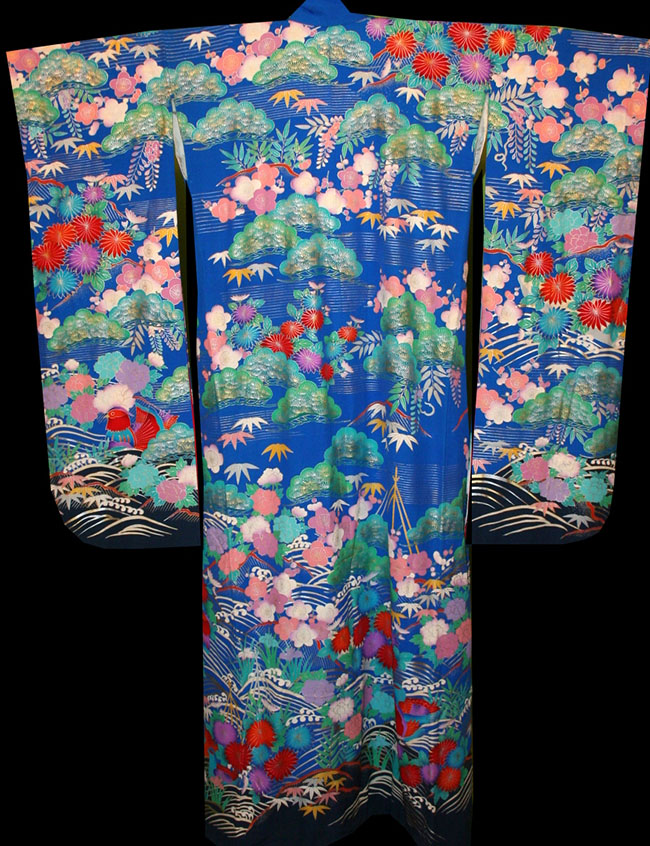 detail 1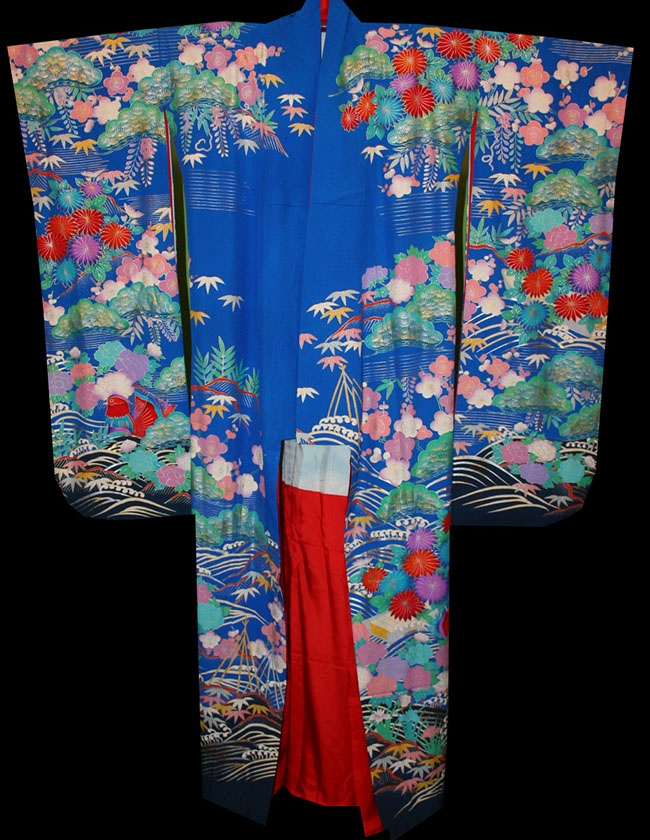 detail 2