Item #25137 - Haori (Womens)
description
Plain black rinzu silk haori with a self woven pattern. The cream silk lining has a dyed red and pink floral design and the remainder of the garment is self lined.This is a rather slim fitting garment. The white tacking stitches in the photos are the remainders of the cleaning of this garment and can easily be removed by hand. It is 31 inches in length and 50 inches from sleeve edge to sleeve edge. A beautiful vintage garment to wear or display.
condition
Good (there are a few faint, tiny age marks on the lining but these are lost in the design )
dimensions
31 x 50 inches (78.74 x 127cm)
price
$89.12 USD
SPECIAL!
$66.84 USD
full length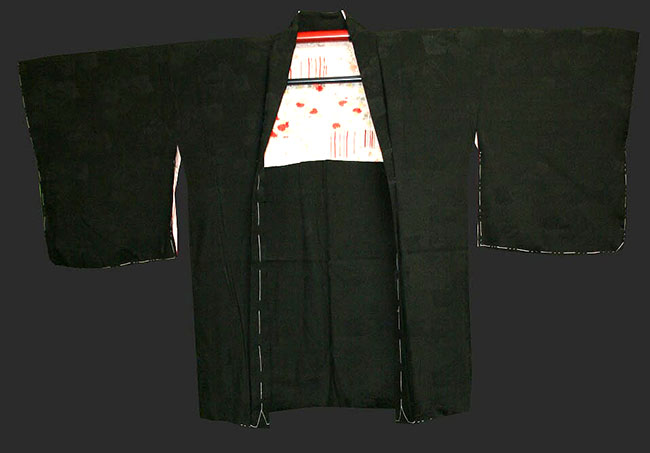 detail 1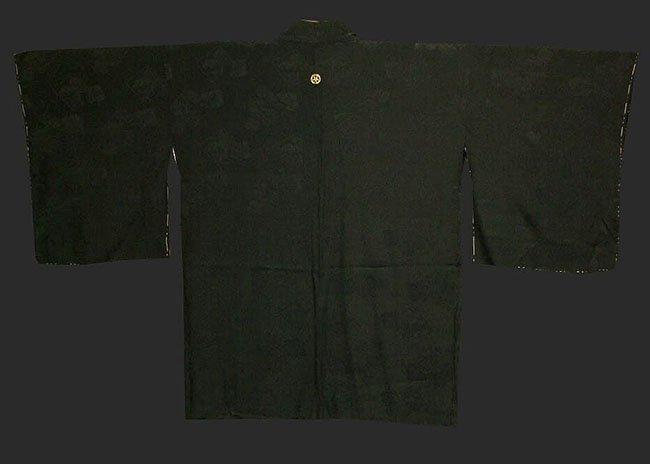 detail 2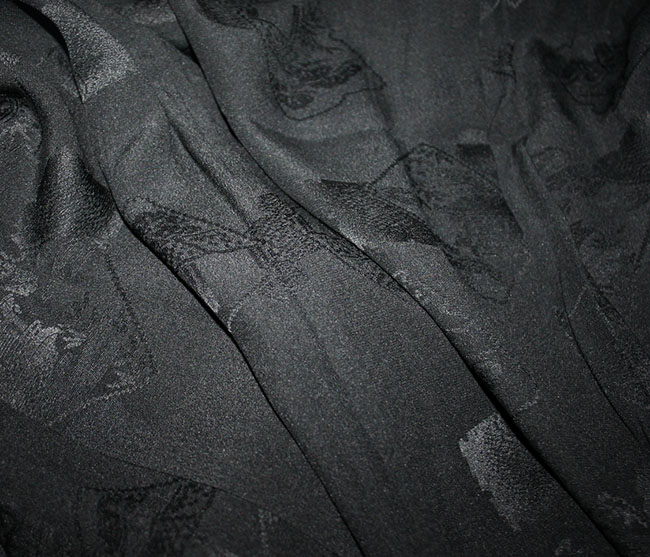 detail 3