Item #25143 - Sample Bolts
description
Sample bolts were a pre-curser to fabric sample books in Japan. They were produced by fabric manufacturers for shop keepers and kimono makers to show their customers to make fabric selection an easier process.This is a garment made from a sample bolt. It is a juban (kimono under garment) and, as you can see, the different fabrics are not sewn together but come from the same cloth. This garment was probably made to demonstrate the drape and texture of the silk. It is unlined and the silk fabrics are samples for girls' kimono. It is 52 inches long and 50 inches from cuff to cuff.
fabric type
Silk (dyed design)
condition
Good (nice clean condition but with a few marks on the detachable collar)
dimensions
52 x 50 inches (132.08 x 127cm)
price
$250.25 USD
SPECIAL!
$203.78 USD
full length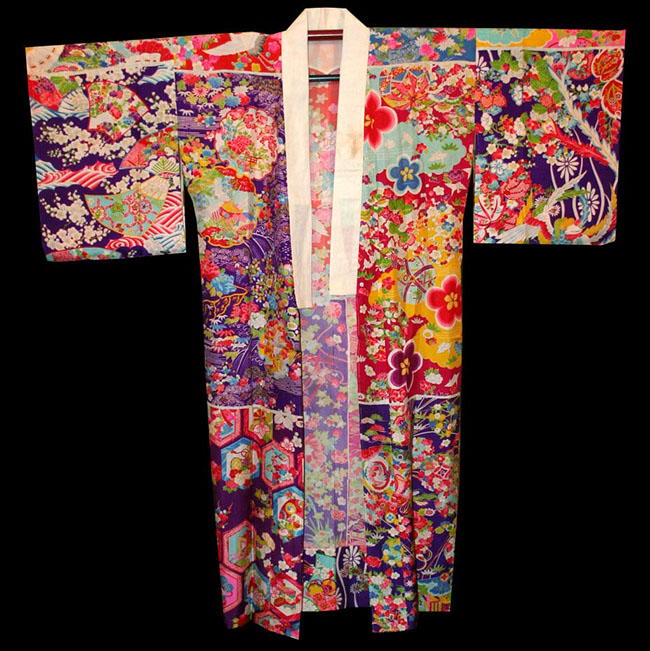 detail 1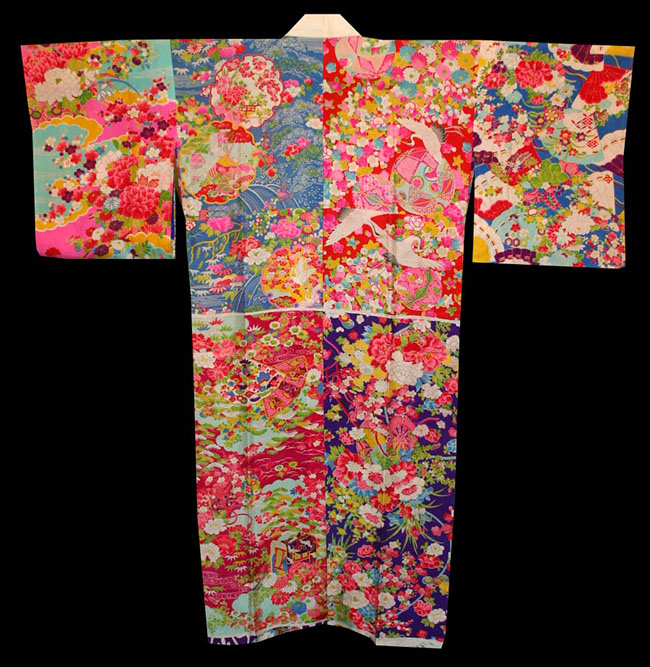 detail 2