Item #26871 - Haori (Womens)
description
Deep purple vintage rayon haori with an all over charming floral design. The floral designs are dyed mainly in blues, greens and pinks. The colourful vintage lining is a dyed red silk typical of the 40s. This haori is finished with hand woven purple ties which have been embroidered. It is 31 inches long and it measures 45 inches from sleeve cuff to sleeve cuff. It would be luxurious to wear or stunning to display.
condition
Good (nice clean condition and recently cleaned. there are a few tiny pulled threads but these are inconspicuous and will not affect wear or appearance. )
dimensions
31 x 45 inches (78.74 x 114.3cm)
keywords
flowers and floral
price
$112.70 USD
SPECIAL!
$103.04 USD
full length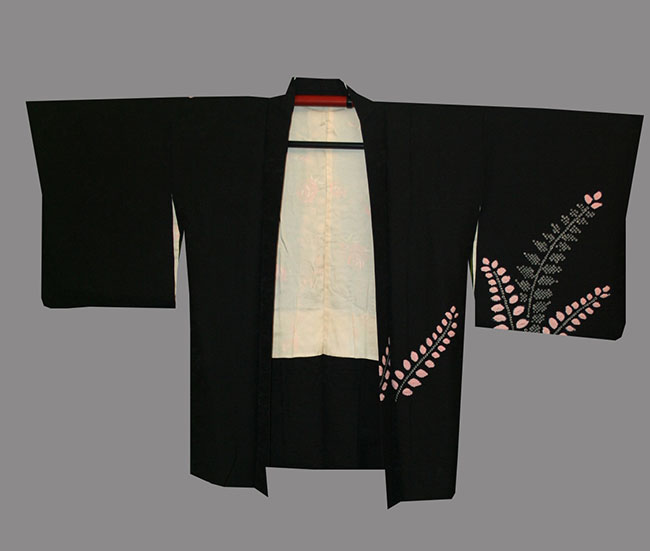 detail 1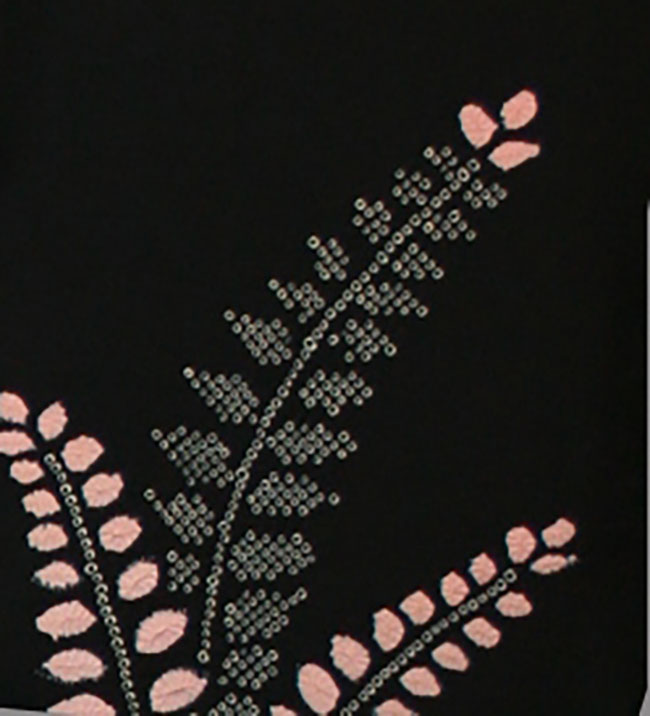 detail 2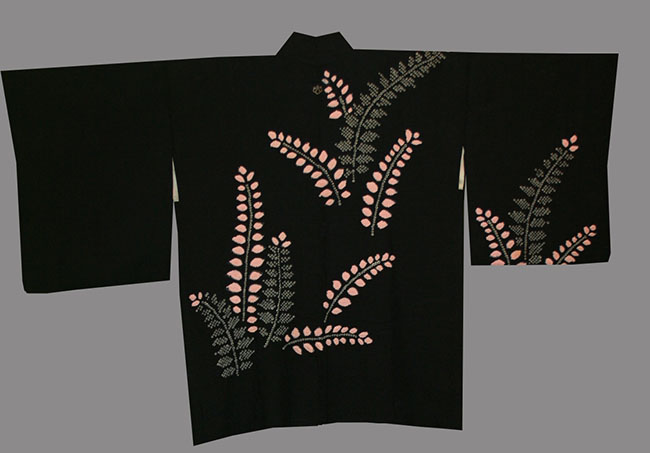 detail 3