Item #28105 - Haori (Womens)
description
Elegant vintage deep blue silk woman's haori with an elegant floral and temari ball design. 52 inches from cuff to cuff and 42 inches in length.This lovely long garment is lined in a floral orange silk. 1930s-40s.
fabric type
Silk (dyed design)
condition
Excellent (may be an occasional tiny mark but appears to be very clean)
dimensions
42 x 52 inches (106.68 x 132.08cm)
keywords
temari balls, flowers and floral
price
$116.38 USD
SPECIAL!
$96.43 USD
full length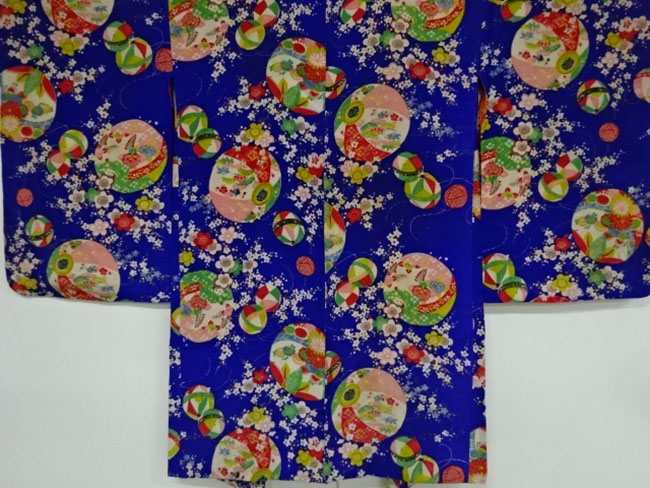 detail 1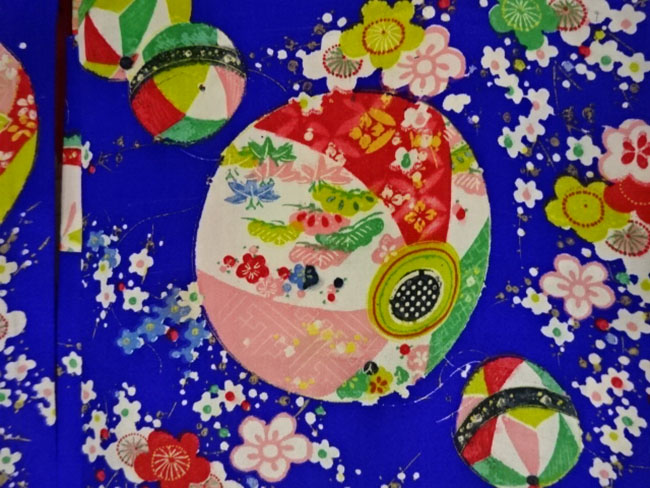 detail 2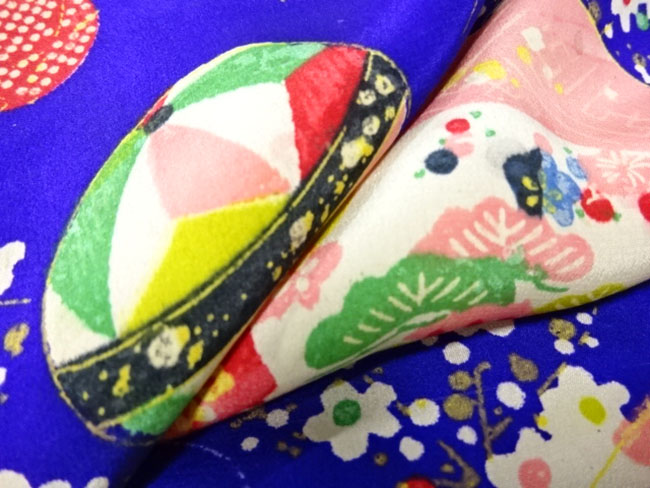 detail 3