Item #9194 - Whole Kimono (Womens)
description
This heavy black silk crepe tomesode kimono has a gorgeous hand dyed design around the hemline. Some of the trees and leaves have gold couching and there are many metallic gold outlines. The cream lining has a few small faint marks and is attached to the kimono at the neckline.
fabric type
Silk (dyed design)
condition
Good (some slight patina in some areas and a few other small inconspicuous marks on both the black and patterned areas - good overall with a nice clean appearance)
dimensions
62 x 52 inches (157.48 x 132.08cm)
keywords
leaves, flowers and floral, trees
price
$115.00 AUD
SPECIAL!
$75.00 AUD
full length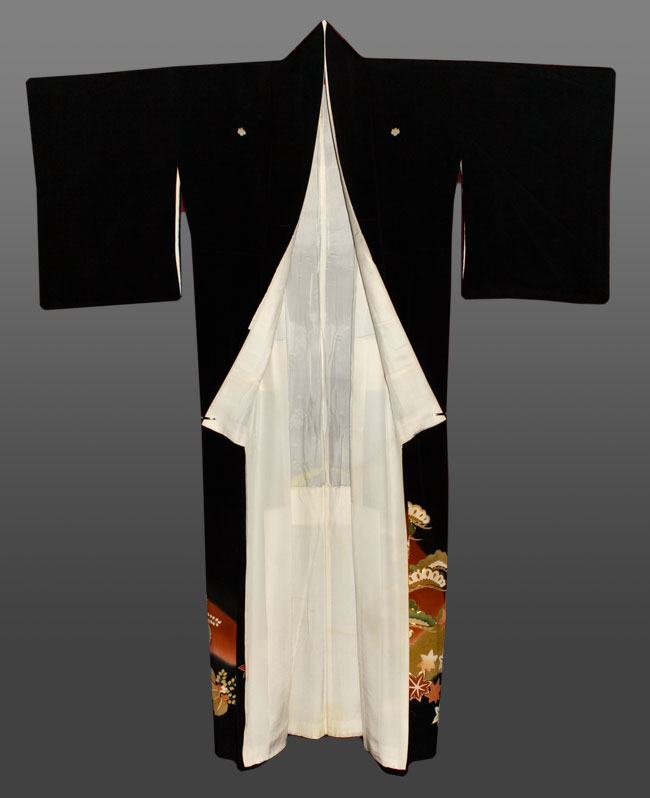 detail 1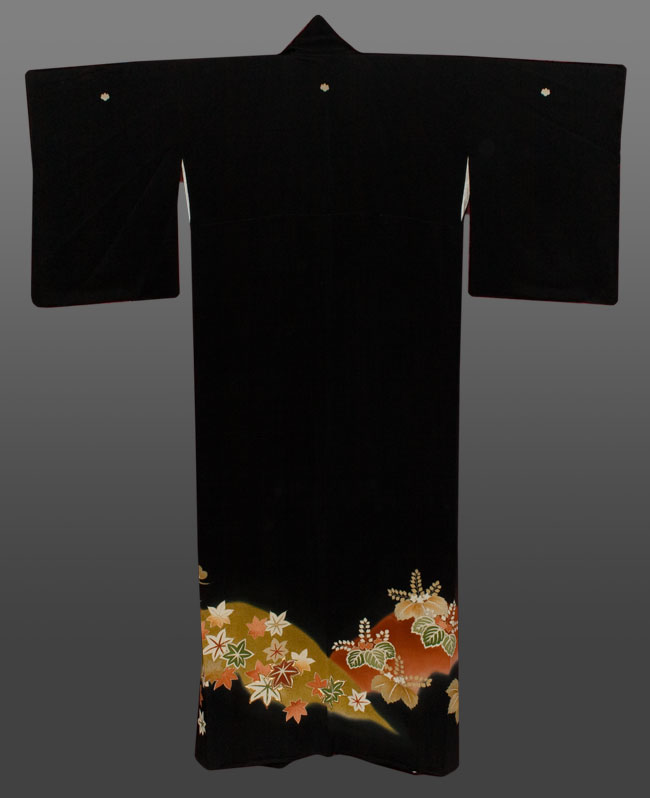 detail 2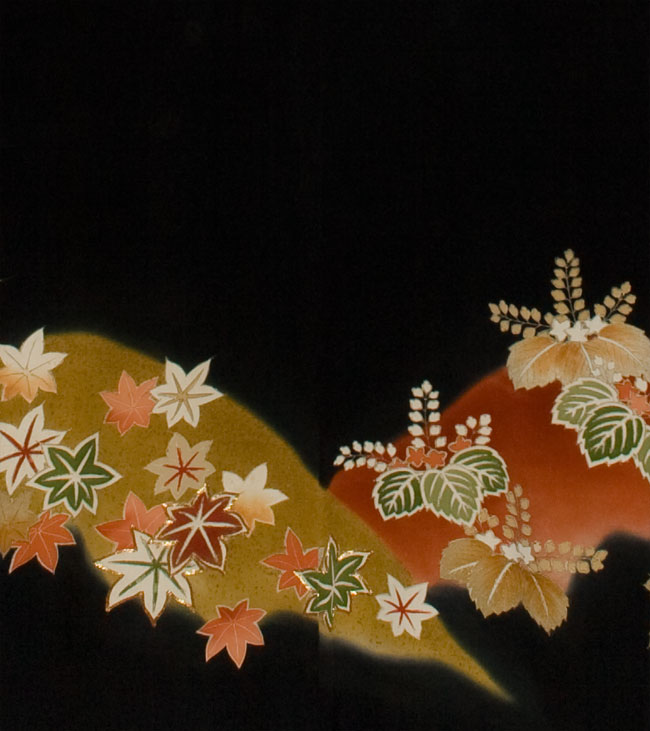 detail 3