Item #17679 - Whole Kimono (Womens)
description
1940s-50 light brown rayon kimono. It features a beautiful vintage rose and peony pattern. It measures 54 inches in length and 49 inches from cuff to cuff. This gorgeous kimono is lined in a soft fine cream silk and would be lovely to wear.
condition
Excellent (no detectable faults or marks)
dimensions
54 x 49 inches (137.16 x 124.46cm)
keywords
flowers and floral, roses
price
$102.15 USD
SPECIAL!
$52.72 USD
full length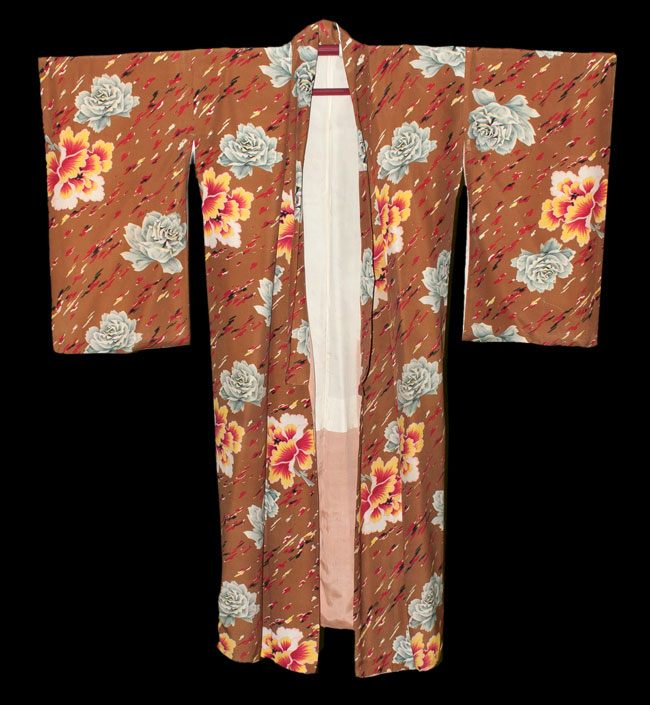 detail 1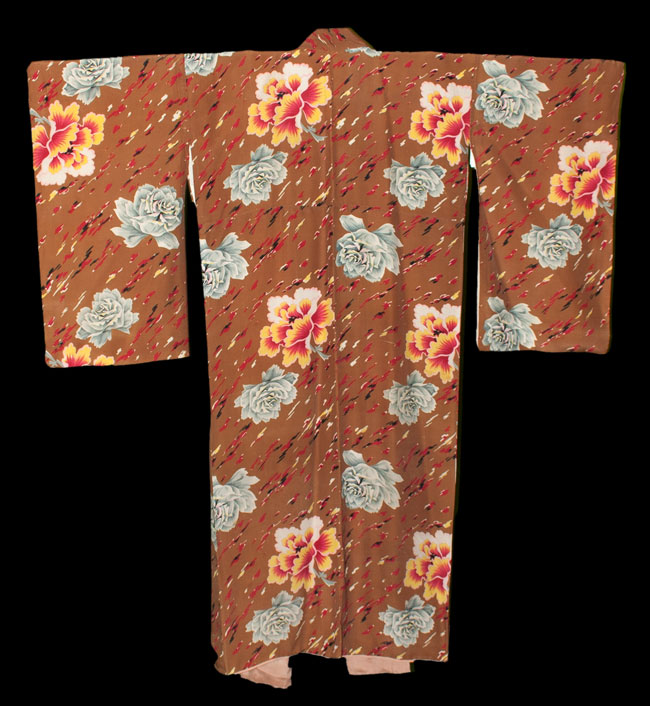 detail 2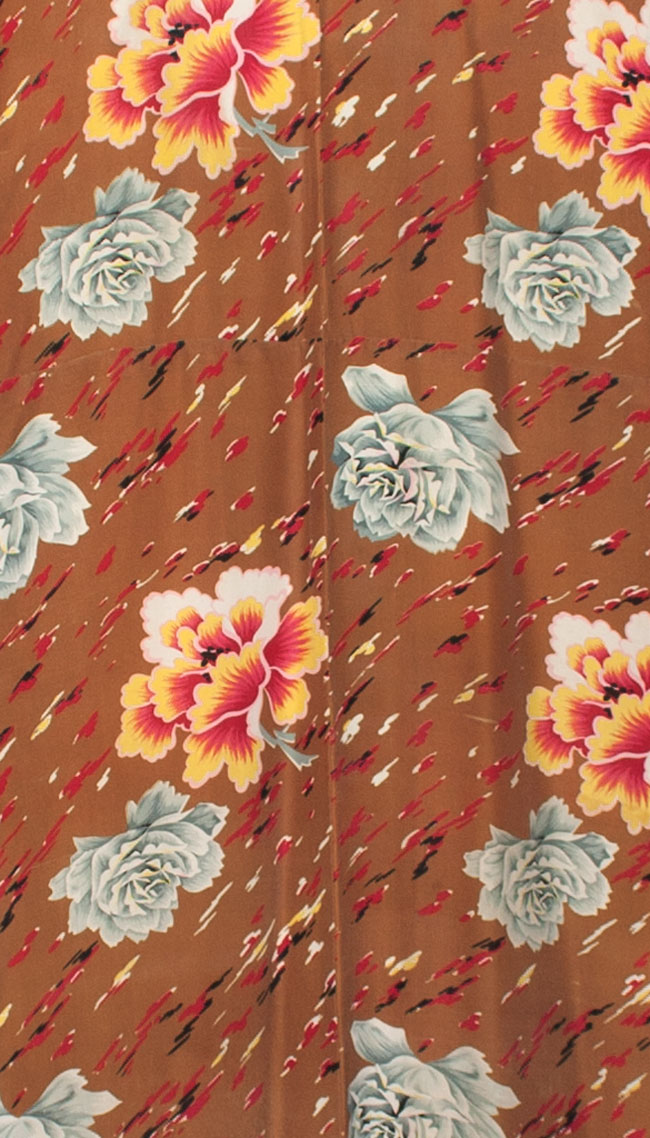 detail 3