Item #19448 - Whole Kimono (Childrens)
description
Soft red silk girl's kimono with woven blossom design and would fit a 6-8 year old. It is 40 inches in length and measures 36 inches from sleeve edge to sleeve edge. It has a front red silk tie and features hand shibori and dyed flowers, birds and trees.
fabric type
Silk (dyed design)
condition
Excellent (nice clean condition)
dimensions
40 x 36 inches (101.6 x 91.44cm)
keywords
flowers and floral, birds, shibori
price
$63.18 USD
SPECIAL!
$46.55 USD
full length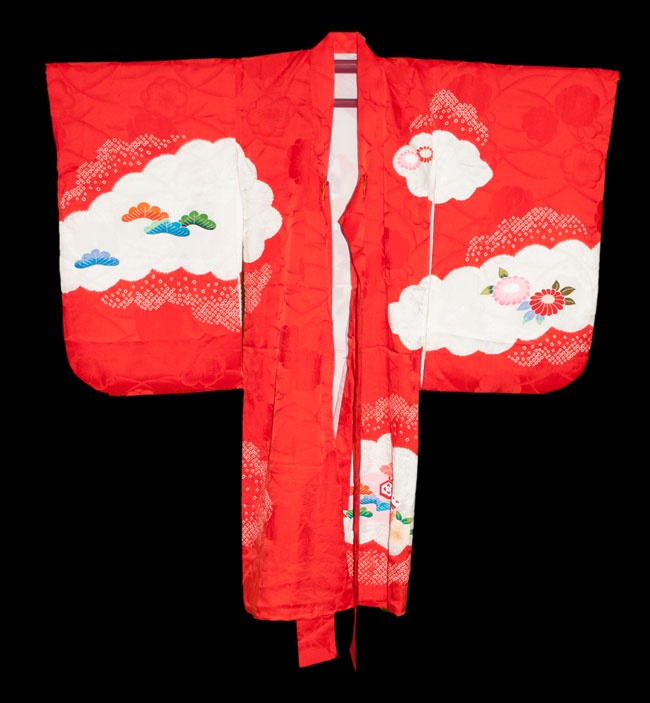 detail 1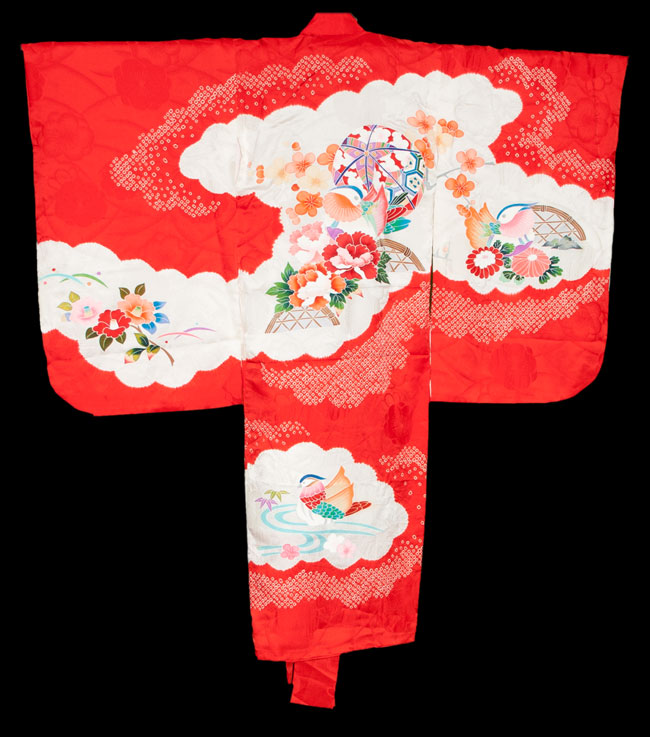 detail 2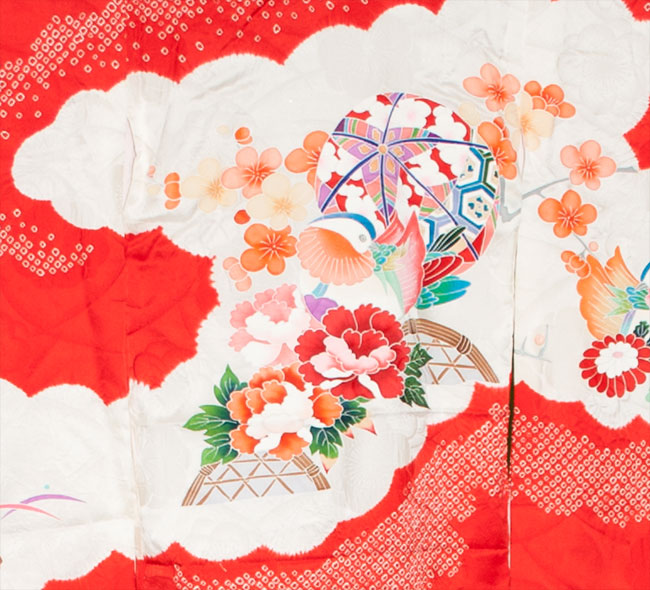 detail 3