Item #21149 - Kimono Panel (off-the-roll)
description
Stunning bright red kimono silk blend with large faux shibori colourful flowers. This silk blend is quite luxurious with a great drape and woven blossoms.
dimensions
36 x 14 inches (91.44 x 35.56cm)
cut
Off the roll - available in 1/2 yard increments (18 inches / 45.72cm)
price
$6.65 USD per 1/2 yard
SPECIAL!
$4.99 USD per 1/2 yard
full length

detail 1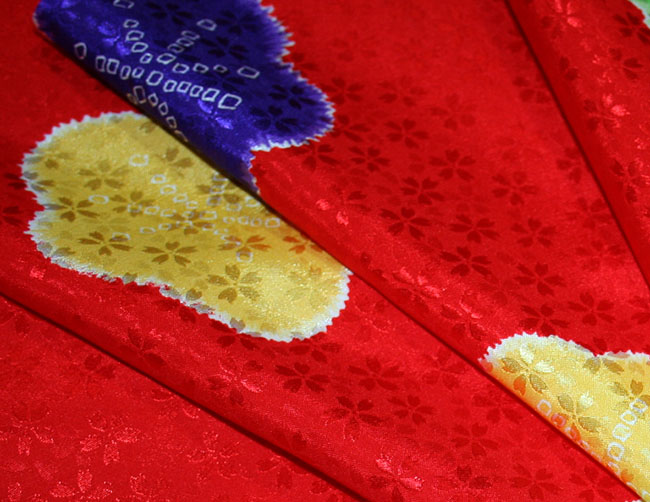 detail 2