Item #23262 - Accessories
description
Beautiful vintage velvet kimono shawl. This deep maroon shawl has hand embroidered flowers and cherry blossoms. It has a deep apricot coloured silk lining. This is a stunning accessory that would look striking with contemporary clothing. Soft and luxurious. The colour is deeper than appears in the photos.
fabric type
Not applicable
condition
Good (very clean with a few pinholes and tiny marks on the lining. these are very small and do not detract)
dimensions
56 x 18 inches (142.24 x 45.72cm)
price
$32.68 USD
SPECIAL!
$29.41 USD
full length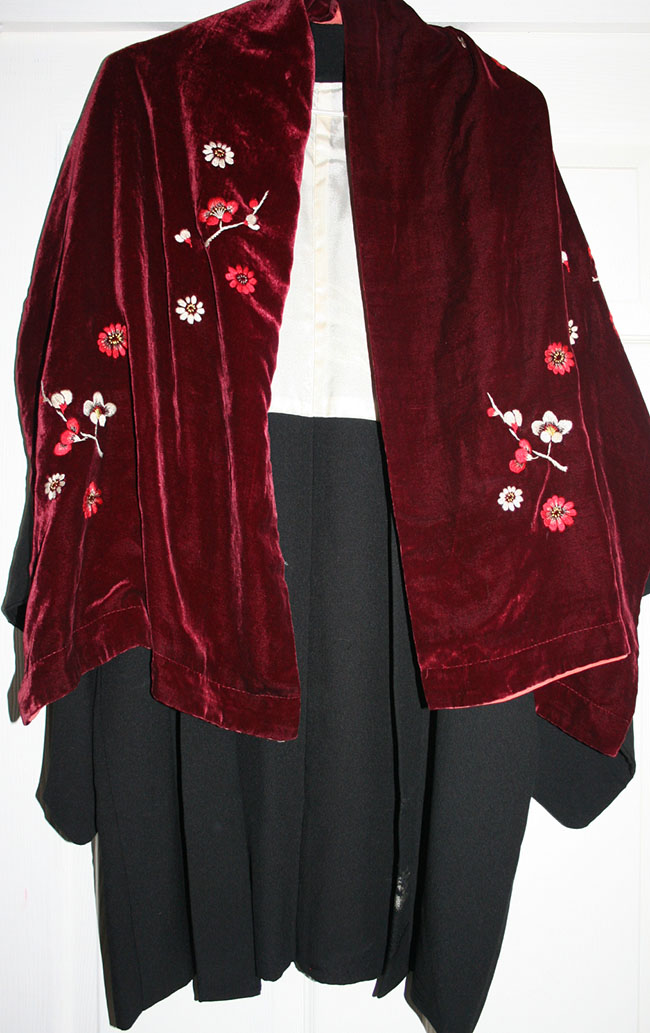 detail 1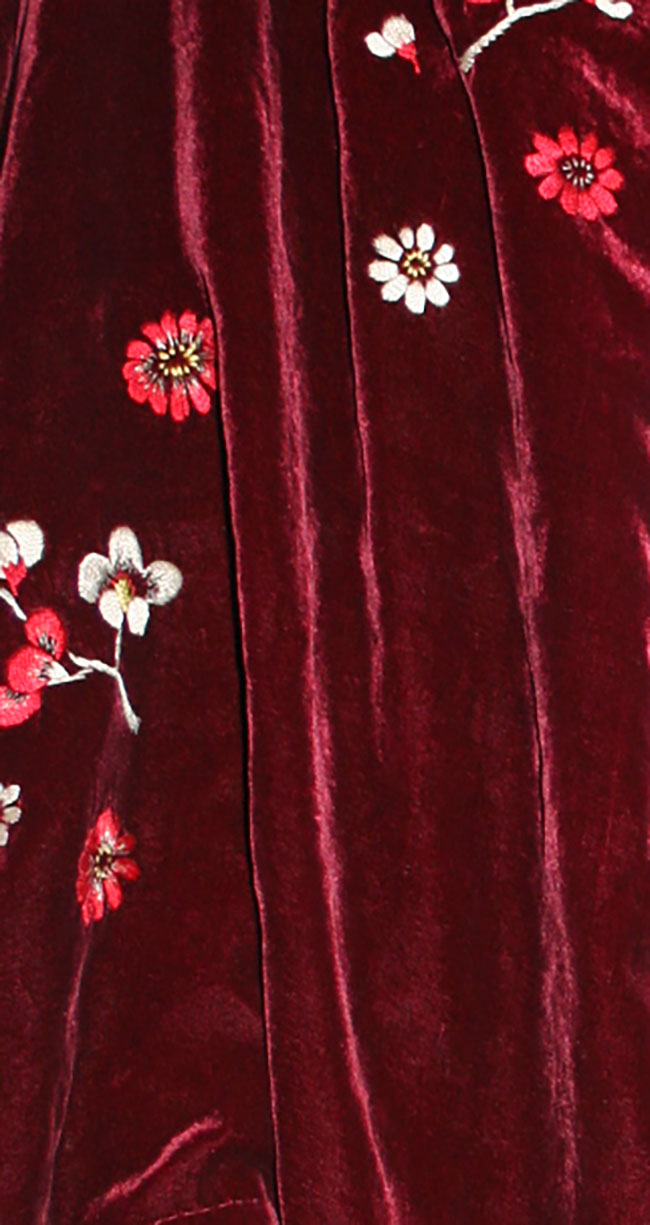 detail 2