Item #23637 - Haori (Womens)
description
Stunning shiny black silk michiyaki haori with self stripe pattern (not ro silk - the fabric is solid and you cannot see through it). It is hand embroidered with beautiful floral bouquets. It is 34 inches long and 52 inches from cuff to cuff. It is finished with a pale blue silk lining.
condition
Excellent (nice clean condition)
dimensions
34 x 52 inches (86.36 x 132.08cm)
keywords
embroidery, flowers and floral
price
$102.15 USD
SPECIAL!
$52.72 USD
full length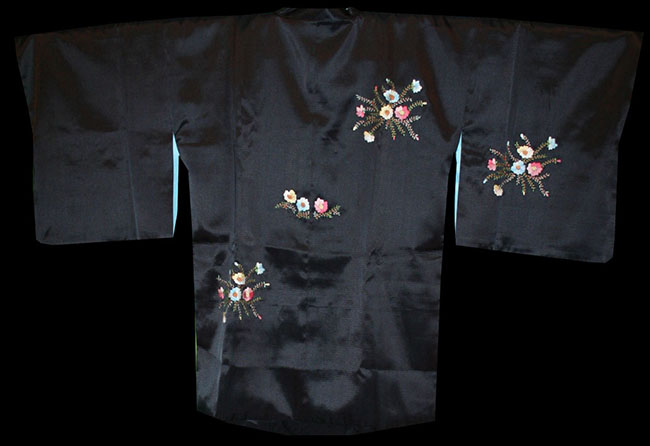 detail 1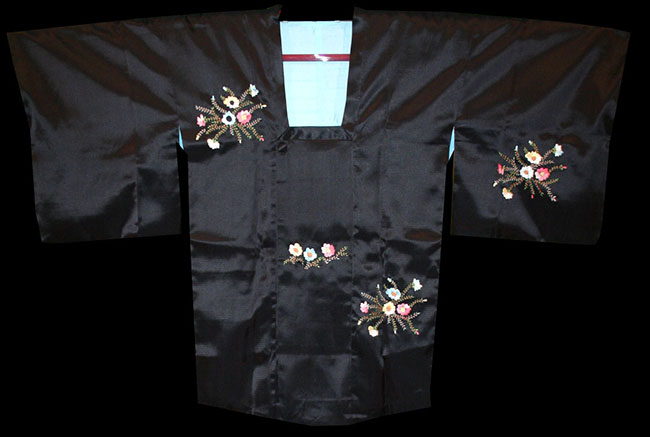 detail 3