Item #23660 - Obi (Nagoya)
description
Red silk nagoya obi with woven dragon and stripe pattern on wider part. The narrow part has a woven stripe on one side and dragons on the other. The wider part is about 40 inches long and the narrow about 90 inches long.
condition
Good (nice clean condition with no obvious faults)
dimensions
130 x 13 inches (330.2 x 33.02cm)
price
$87.41 USD
SPECIAL!
$75.49 USD
full length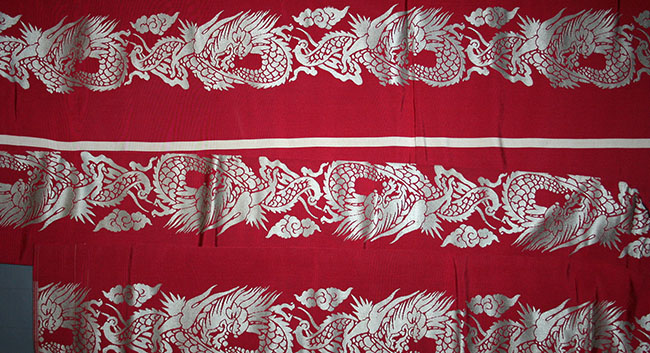 detail 1