Item #23769 - Miscellaneous
description
Stunning hanging of hand embroidered tiger on black silk velvet background. The tiger has a glass eye and the hand made gold decorations are also exquisite. There is some minor soiling along bindings. The cotton backing is also marked, but the front is in excellent condition. Would make an amazing wall hanging.
condition
Good (great vintage condition - see description)
dimensions
26 x 14 inches (66.04 x 35.56cm)
keywords
tigers, moon, bamboo
price
$93.02 USD
SPECIAL!
$67.97 USD
full length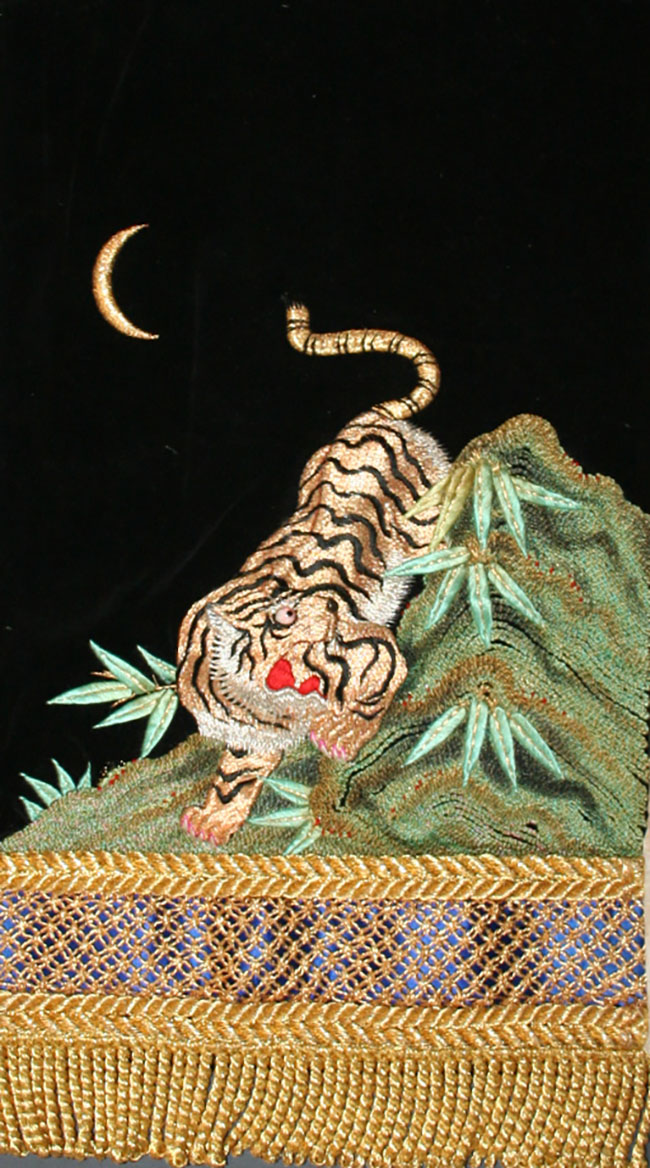 detail 2