Item #24253 - Whole Kimono (Mens)
description
Kasuri vintage cotton man's kimono. The colour appears to be uneven in the photos, but is, in fact, even and in good condition. Suitable for wearing or display. Medium size.
fabric type
Cotton (hand-dyed)
condition
Good (nice clean condition )
dimensions
60 x 52 inches (152.4 x 132.08cm)
price
$79.10 USD
SPECIAL!
$61.12 USD
full length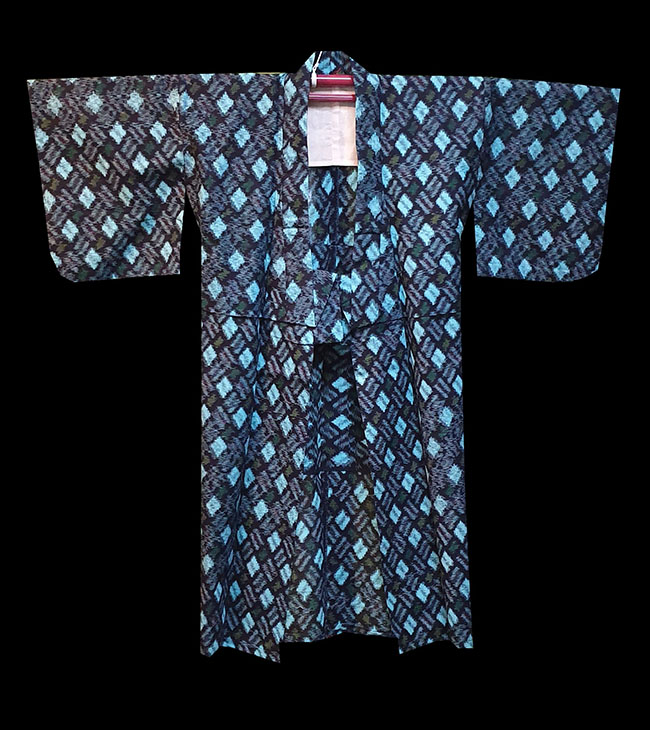 detail 1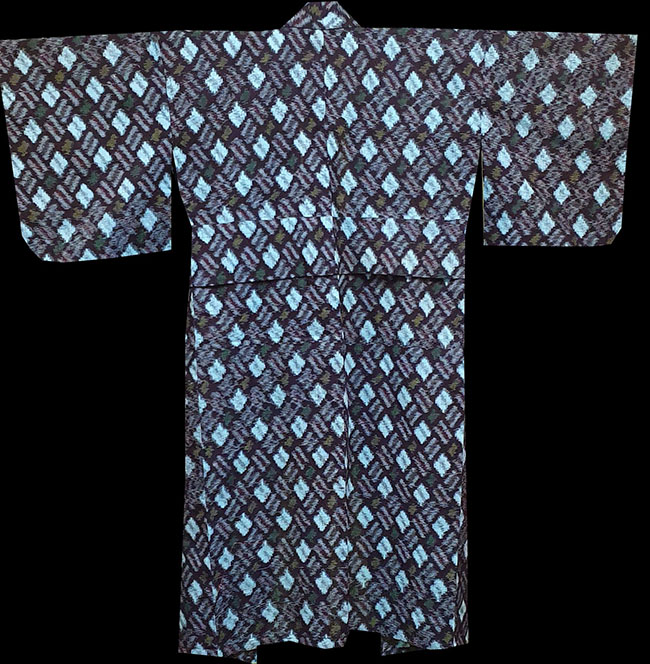 detail 2