Item #24792 - Obi (Maru)
description
Vintage maru obi with finely woven traditional designs with lashings of metallic gold. Both sides are fully patterned. This 60's obi has no signs of wear or stains, but there are some very faint fold lines on a small part of it.This obi would look beautiful on a bed or table or displayed on a wall. It does not have s stiff core.
condition
Good (one of the side seams (about 25 cm) is coming loose and will need to be restitched by hand)
dimensions
160 x 13 inches (406.4 x 33.02cm)
keywords
leaves, flowers and floral
price
$84.49 USD
SPECIAL!
$63.37 USD
full length

detail 1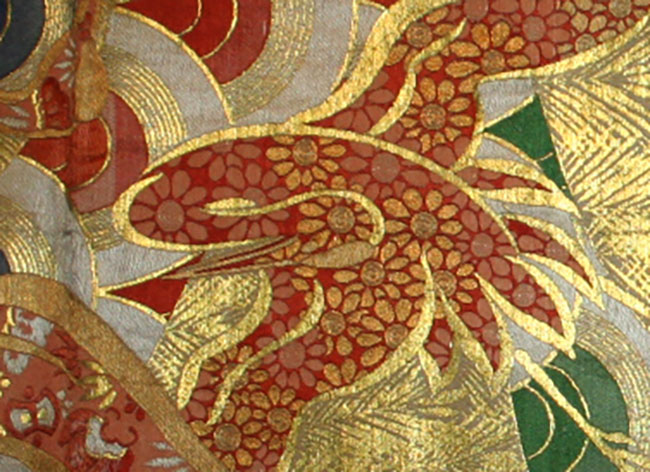 detail 2