Item #25303 - Haori (Womens)
description
Beautiful vintage Japanese haori dyed in various shades of browns and greys.The lining is a gorgeous blue vintage silk featuring traditional Japanese designs. It is 34 inches in length and measures 50 inches from sleeve edge to sleeve edge.This is a silky soft garment which would be easy and comfortable to wear.
fabric type
Silk (dyed design)
condition
Excellent (nice clean condition)
dimensions
34 x 50 inches (86.36 x 127cm)
price
$83.13 USD
SPECIAL!
$66.50 USD
full length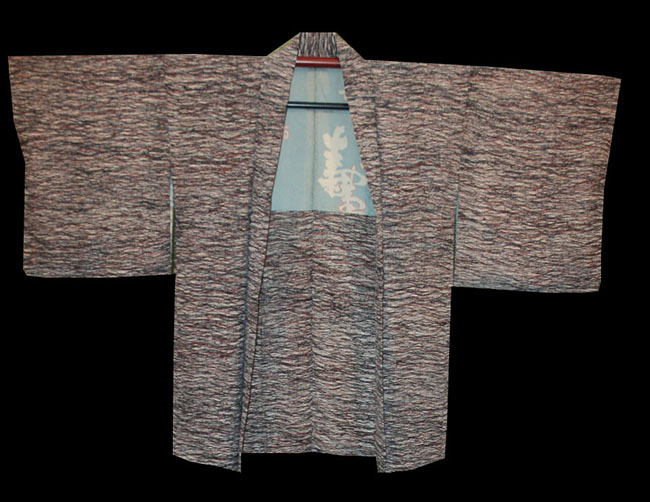 detail 1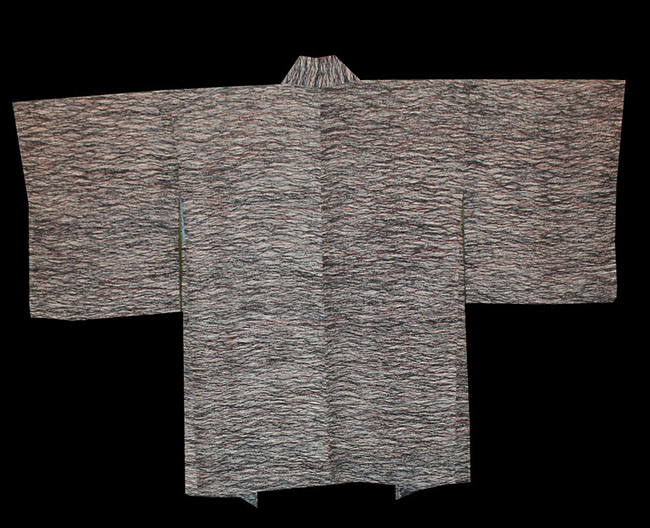 detail 2