Item #25679 - Haori (Womens)
description
Light weight vintage rinzu purple silk haori with beautiful all over yellow shibori floral design. It is 31 inches in length and 50 inches from sleeve edge to sleeve edge. It is lined with a short cream silk piece. A beautiful vintage garment to wear or display.
fabric type
Silk (dyed design)
condition
Excellent (nice, clean condition )
dimensions
31 x 50 inches (78.74 x 127cm)
keywords
shibori, leaves, flowers and floral
price
$95.56 USD
SPECIAL!
$79.08 USD
full length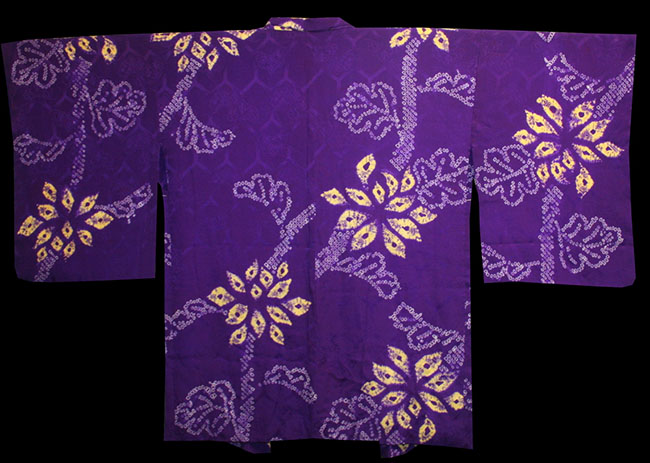 detail 1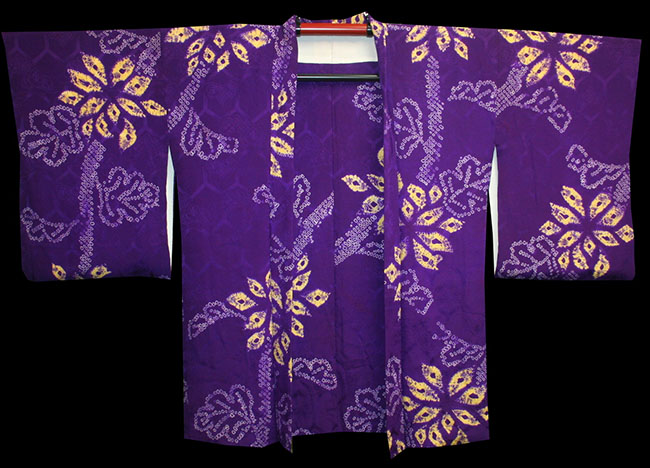 detail 2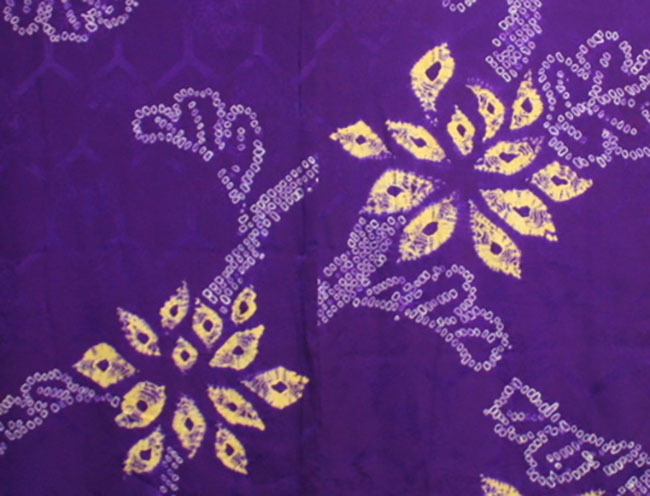 detail 3