Item #25683 - Haori (Womens)
description
Unusual Japanese haori jacket made from a beautiful black velvet. It is embroidered with a red silk thread to create a red dot line pattern. Along the lower edge is a beautiful printed floral design.The length is 32 inches and the width from sleeve edge to sleeve edge is is 50 inches. It is lined in a dark red fabric.
fabric type
Silk (dyed design)
condition
Excellent (nice clean condition with no obvious faults)
dimensions
32 x 50 inches (81.28 x 127cm)
price
$96.60 USD
SPECIAL!
$61.18 USD
full length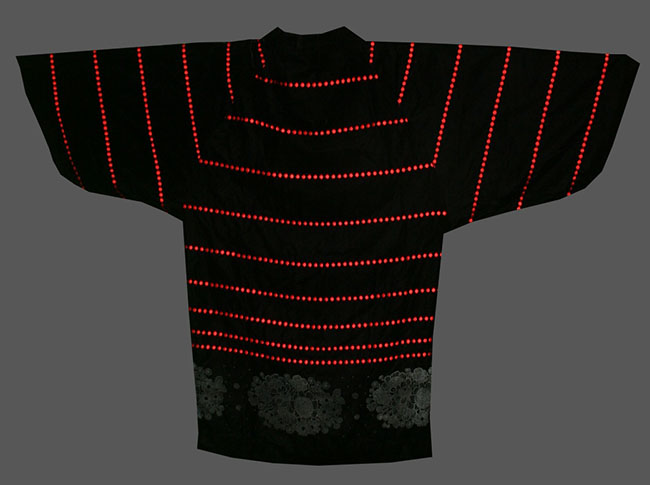 detail 1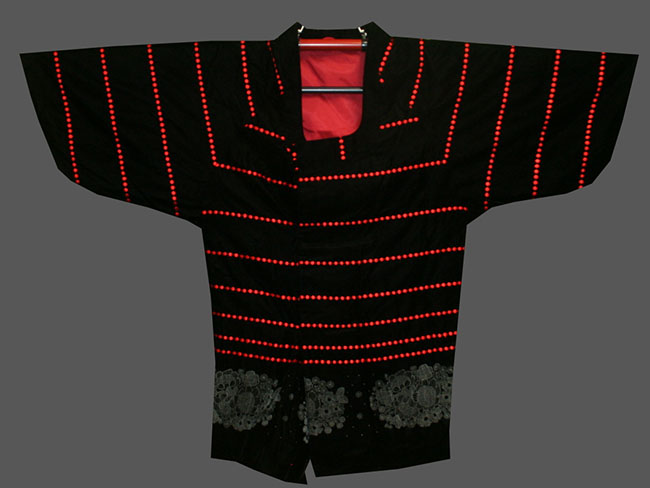 detail 2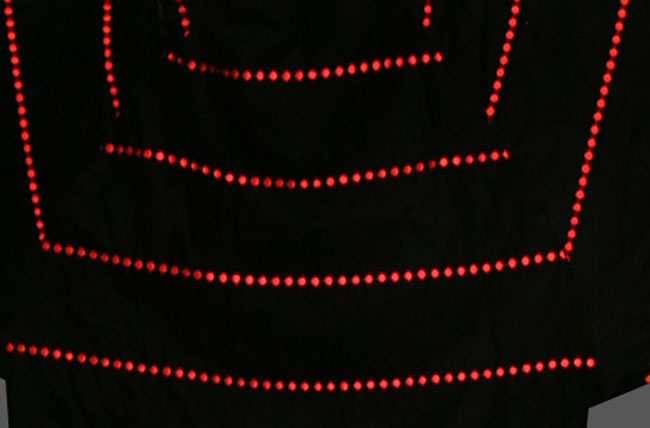 detail 3