Item #26948 - Obi (Maru)
description
1940's-60's vintage silk maru obi. Each side has a different woven pattern as seen in the detailed images and both sides have lots of woven metallic gold threads. This obi would look beautiful as a wall hanging, table runner or across the end of a bed.
dimensions
140 x 12 inches (355.6 x 30.48cm)
keywords
birds, flowers and floral
price
$129.20 USD
SPECIAL!
$98.60 USD
full length

detail 1

detail 2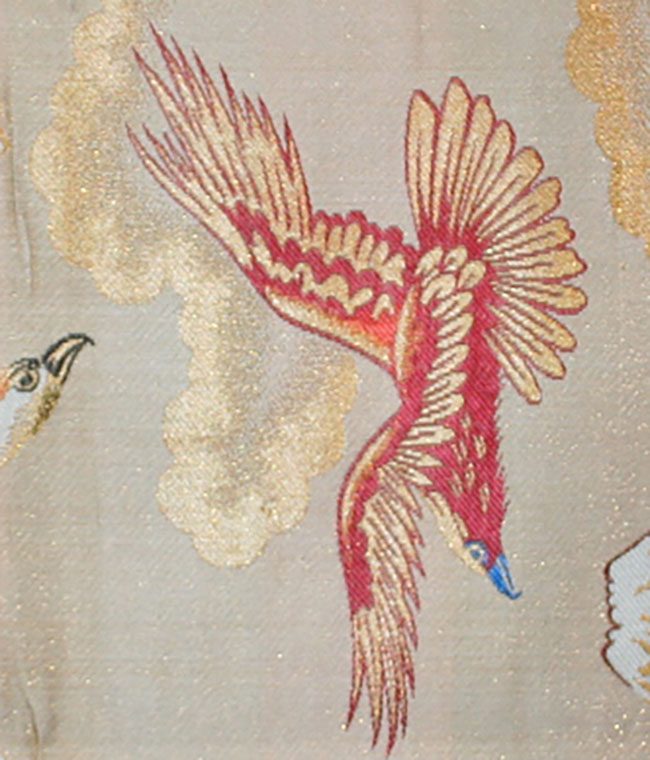 detail 3