Item #27532 - Haori (Womens)
description
Beautiful mid-blue vintage Japanese haori made from meisen silk. It is lined with a red silk lining with colourful designs. It measures 48 inches from cuff to cuff and is 34 inches in length. It is finished with hand woven red silk ties. This vintage haori dates from the 1940s-50s.
condition
Excellent (wonderful condition for such a vintage garment - no detectable marks, rips, holes or fading)
dimensions
34 x 48 inches (86.36 x 121.92cm)
price
$135.24 USD
SPECIAL!
$122.36 USD
full length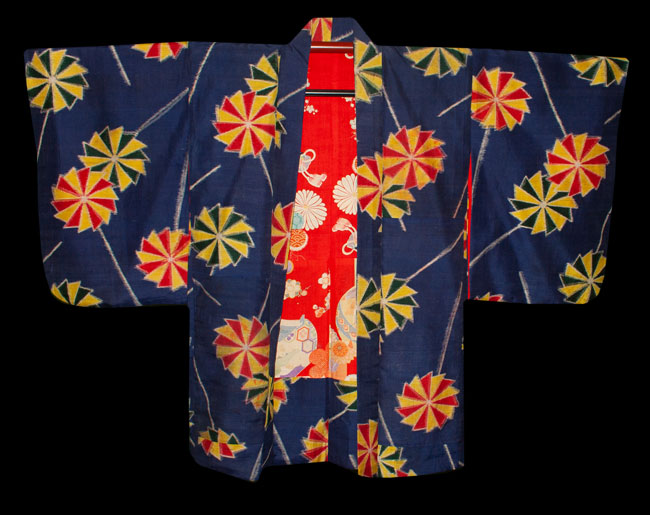 detail 1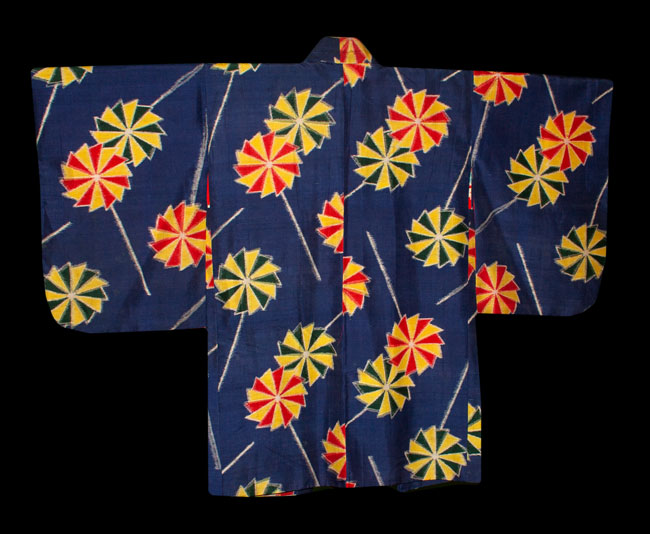 detail 2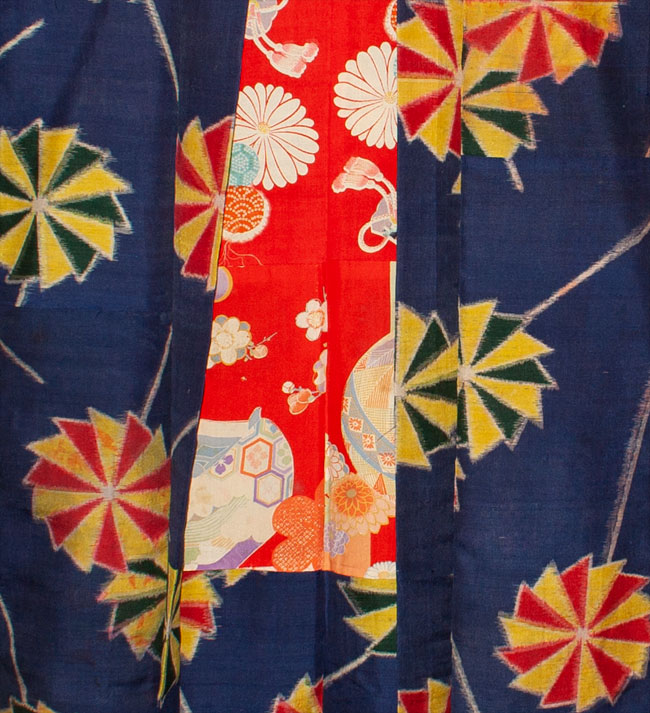 detail 3