Item #27536 - Haori (Womens)
description
This is a stunning glossy silk vintage Japanese haori.with dyed cherry blossom design. It is lined with a vintage pale pink coloured silk with floral motifs. It measures 52 inches from cuff to cuff and is 33 inches in length. This vintage haori dates from about the 1960s-70s.
fabric type
Silk (dyed design)
condition
Excellent (wonderful condition for such a vintage garment - no detectable marks, rips, holes or fading)
dimensions
33 x 52 inches (83.82 x 132.08cm)
keywords
blossoms, flowers and floral
price
$132.60 USD
SPECIAL!
$91.80 USD
full length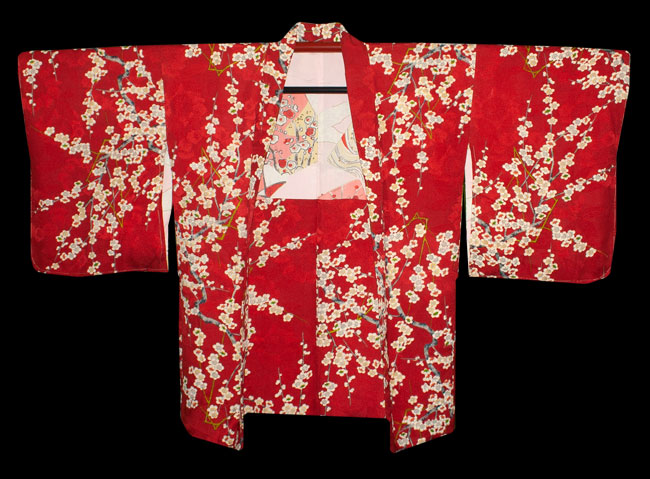 detail 1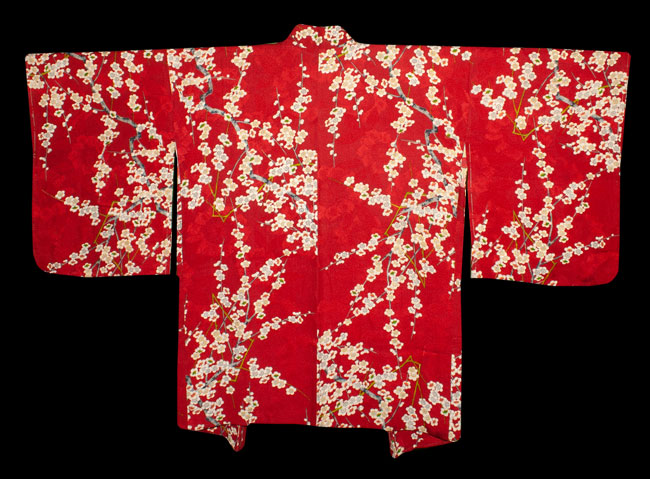 detail 2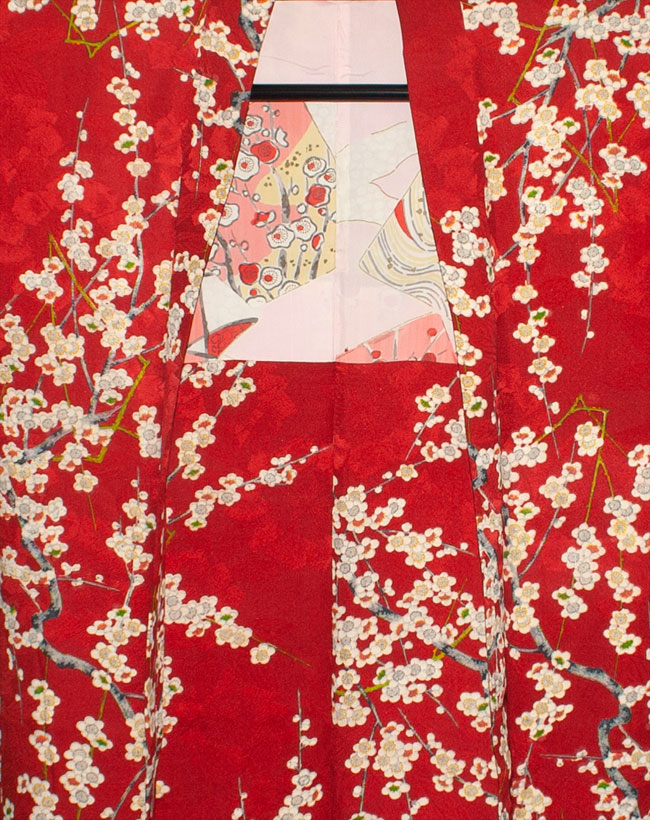 detail 3