Item #27549 - Haori (Womens)
description
The palest mint coloured silk haori with all over shibori design and featuring a floral pattern in red, green and yellow. It is lined in a beautiful cream silk lining which features dyed kokeshi dolls. It also has cream, mint and white hand woven silk ties. It measures 50 inches from cuff to cuff and is 32 inches in length.
fabric type
Silk (dyed design)
condition
Excellent (nice clean condition with no obvious faults)
dimensions
32 x 50 inches (81.28 x 127cm)
keywords
flowers and floral, shibori
price
$116.38 USD
SPECIAL!
$99.75 USD
full length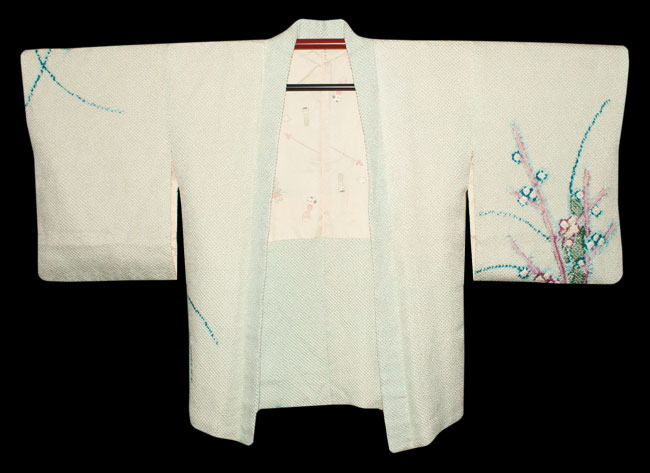 detail 1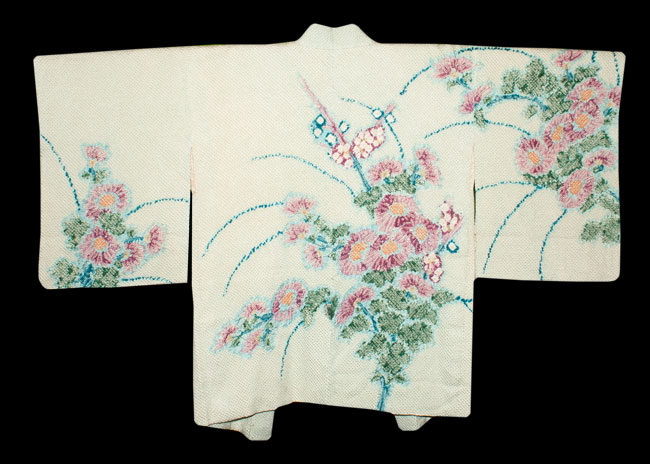 detail 2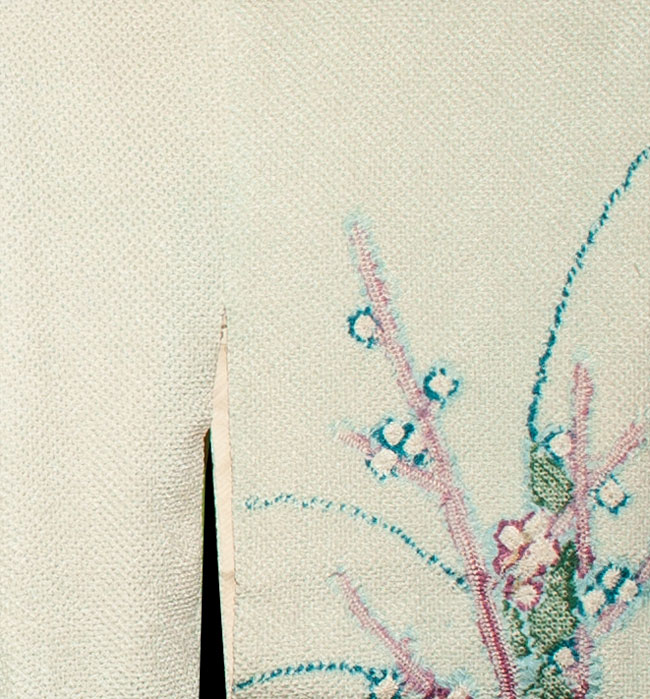 detail 3