Item #27954 - Whole Kimono (Womens)
description
This is a gorgeous meisen silk kimono with a geometric design. It is lined with a cotton lining.. It is 59 inches in length and 50 inches from cuff to cuff. It would be luxurious to wear or stunning to display.
condition
Good (nice clean condition with only faint aging on the cream silk lining which is still strong and very presentable. the exterior is perfect)
dimensions
59 x 50 inches (149.86 x 127cm)
keywords
geometric, meisen, ikat
price
$80.50 USD
SPECIAL!
$70.84 USD
full length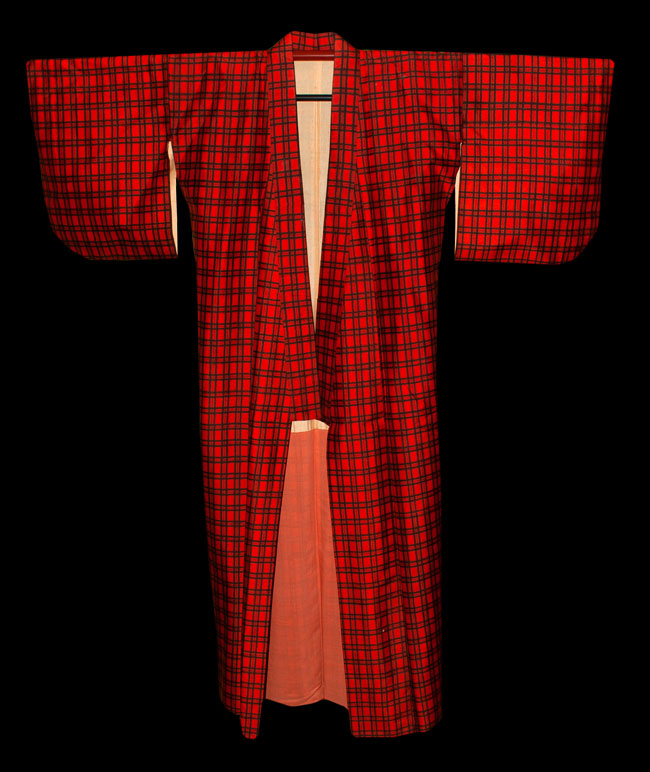 detail 1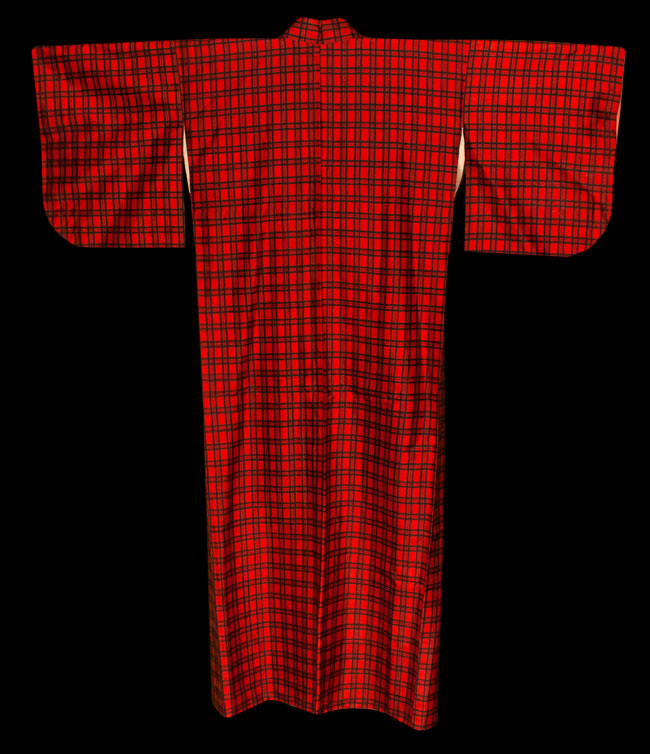 detail 2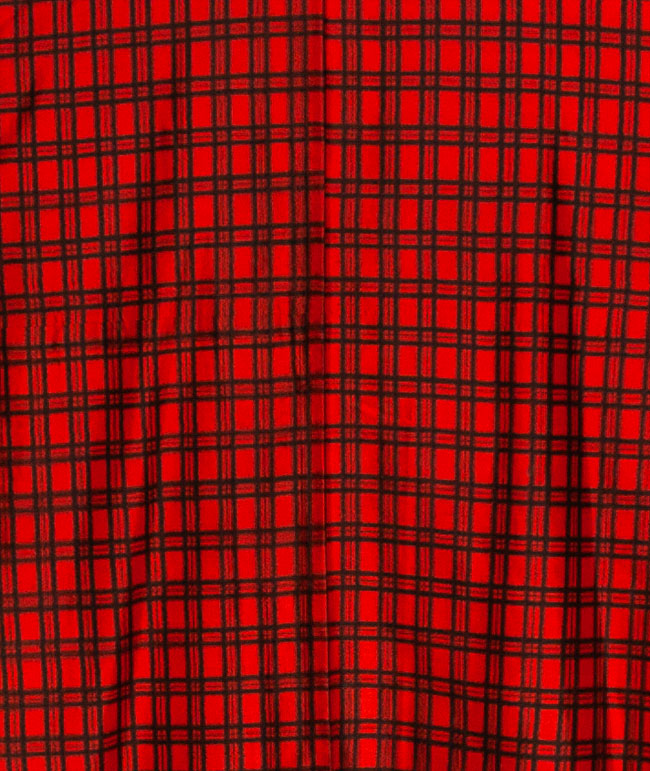 detail 3