Item #28272 - Whole Kimono (Womens)
description
This is a stunning deep blue silk kimono with a tinge of purple. It is dyed with a floral design with lots of metallic gold outlines and metallic silver highlights. It is lined in the softest pale pink silk and darker pink towards the bottom. It measures 56 inches from cuff to cuff and is 61 inches in length. It would be luxurious to wear and gorgeous to display.
fabric type
Silk (dyed design)
condition
Excellent (exceptionally clean with only a slight fold line around the back of the collar)
dimensions
61 x 56 inches (154.94 x 142.24cm)
keywords
flowers and floral
price
$215.74 USD
SPECIAL!
$154.56 USD
full length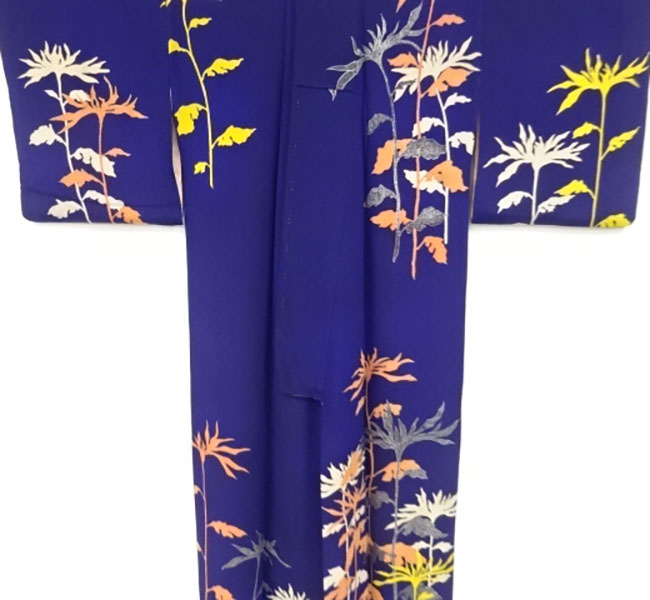 detail 1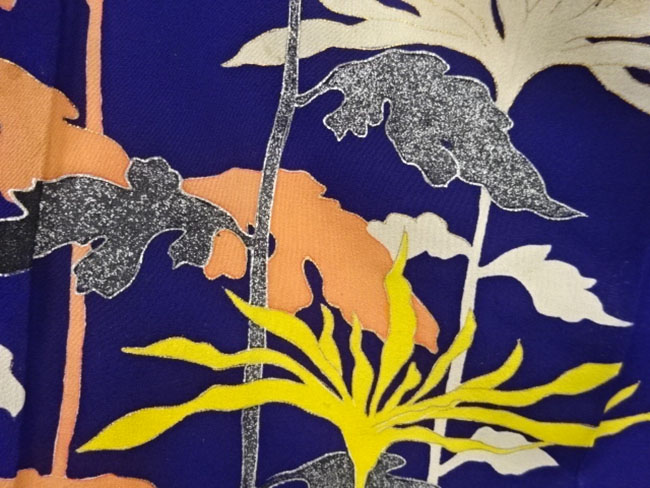 detail 2