Item #28588 - Whole Kimono (Childrens)
description
Stunning boy's silk kimono with gold embroidered eagle design and tree design. 40 inches long and 36 inchess from sleeve edge to sleeve edge. This garment has been tacked up at hem. If the tacking is released, and extra 10 inches would be added to the length. Similarly, if the shoulder tacks were released, the kimono would be an extra 4 inches across the chest. The outside of this boy's kimono is very clean, but there are a few very faint small marks on the lining.
fabric type
Silk (dyed design)
condition
Good (there are a few marks on this garment similar to those seen in detail 3)
dimensions
40 x 36 inches (101.6 x 91.44cm)
price
$65.90 USD
SPECIAL!
$42.84 USD
full length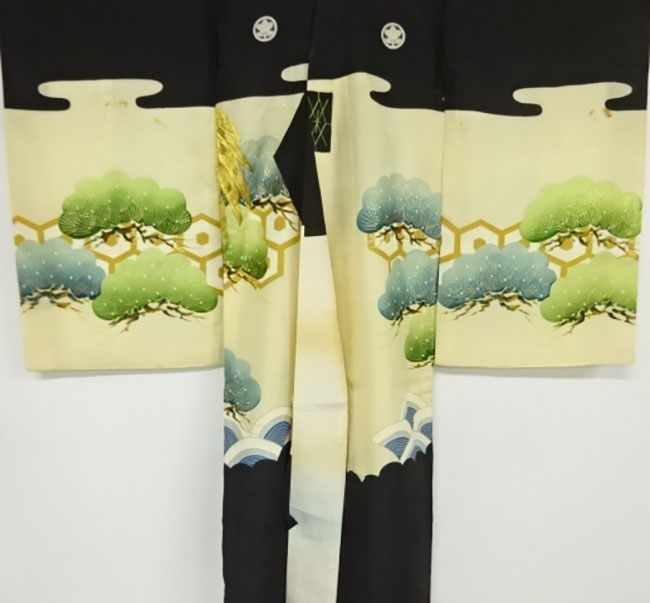 detail 1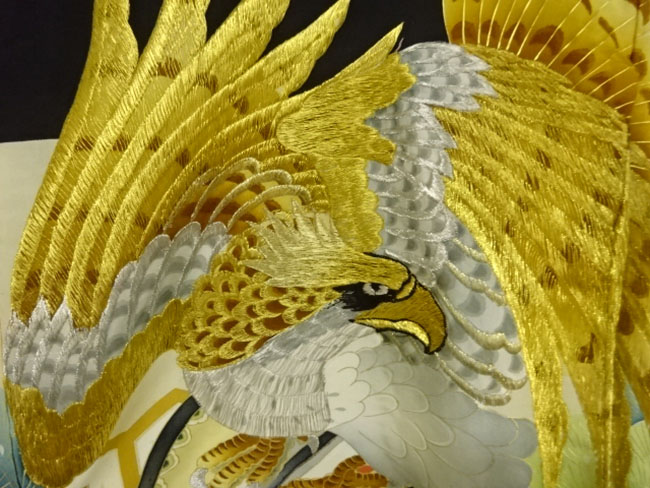 detail 2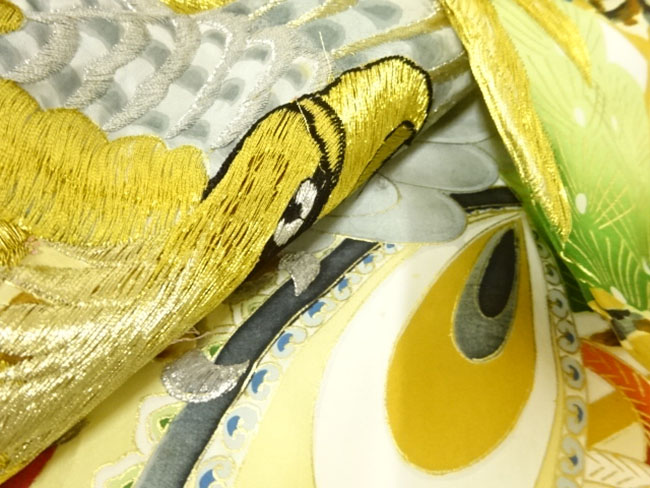 detail 3