Item #28642 - Obi Bolts
description
This is a maroon based silk bolt. 100 inches are unpatterned and plain maroonsilk. The remaining 80 inches are patterned with woven fans in cream metallic gold threads.
condition
Good (very clean but there in a fold line along the centre, mostly on the unpatterned part)
dimensions
180 x 12 inches (457.2 x 30.48cm)
price
$59.31 USD
SPECIAL!
$49.43 USD
full length

detail 1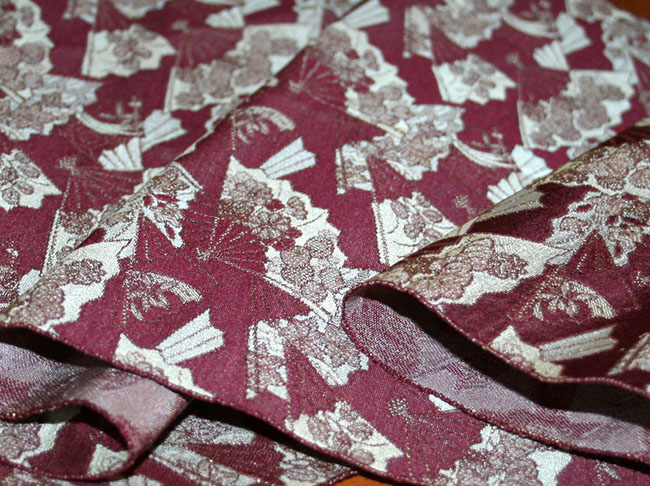 detail 2