Item #28845 - Haori (Womens)
description
Beautiful yellow silk meisen ikat haori with woven floral design. The body of this garment is lined with a pretty pink patterned silk lining. It is finished with hand woven new pink silk ties. It is 34 inches in length and 49 inches from sleeve edge to sleeve edge. Suitable for wearing, fabric or display.
condition
Good (very clean but with a small cut on the backabout 9 inches from the bottom - see images. should be easy to invisibly mend)
dimensions
34 x 49 inches (86.36 x 124.46cm)
keywords
flowers and floral, meisen, ikat
price
$88.97 USD
SPECIAL!
$62.61 USD
full length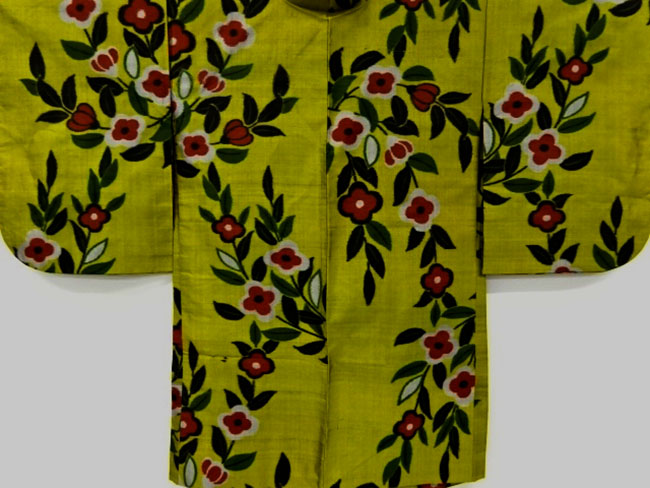 detail 1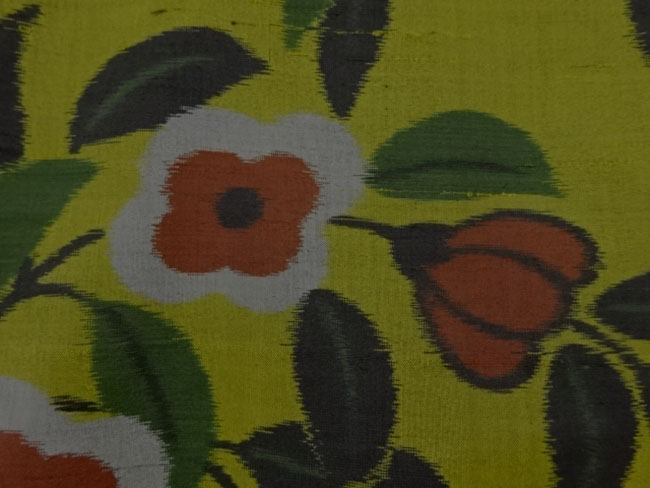 detail 2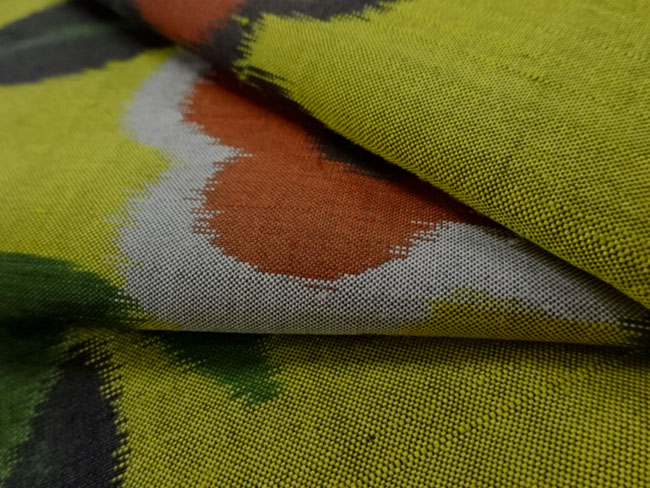 detail 3